Information
---
KarriereDagene is Norway's largest career fair where companies from a wide array of sectors and industries come to Trondheim to meet students from NTNU. This is an unique opportunity to get in touch with potential employers and get useful information about relevant trainee- and internship-positions. Perhaps you will meet your future colleagues in the exhibition hall?

The exhibition hall will be open on Wednesday 20 September and Thursday 21 September from 10:00–15:00 and is located on the lawn by the main building at campus Gløshaugen. 65 companies will attend on Wednesday and as many on Thursday. Keep in mind that there are different companies attending on Wednesday and Thursday, so make sure to come by both days.

Aim high!
Programme
---
Monday 18 september
---
12:15 – 13:00
Opening presentation

16:15 – 18:00
Sustainable urban planning with Sweco

16:15 – 19:00
Design Thinking with Accenture

16:30 – 20:00
Tech, Trend & Tapas with DNB


Tuesday 19 September
---
13:15 – 17:00
SEAtrue with DNV GL

17:30 – 20:00
Company presentation with DNV GL


Wednesday 20 September
---
10:00 – 15:00
The career fair is open

12:15 – 13:00
Internship presentations

19:00 – 22:00
KarriereKræsj


Thursday 21 September
---
10:00 – 15:00
The career fair is open

12:15 – 13:00
Internship presentations

13:00 – 15:00
Ticket sale for KarriereKvelden

19:00 – 02:00
KarriereKvelden


Signup for internship presentations, our sponsors' events and KarriereKræsj opens on this website 12:00 five days prior to the event. Ticketsale for KarriereKvelden opens at a stand in the career fair 13:00 on Thursday. Additionally, each participating company has two tickets they will give to students of their choice. Please note that these events primarily will be held in Norwegian, so basic knowledge of the Norwegian language is recommended.

DNV GL combines leading technical and operational expertise, risk methodology and in-dept industry knowledge within the maritime, energy and oil and gas industries.

With us you will have the opportunity to work with some of the leading experts in your field, and develop your professional and personal competence in a range of different markets.

Our purpose is safeguarding life, property and the environment. We encourage you to be creative, think outside the box and find new ways to enable organizations to advance their business – making the world safer, smarter and greener.

Accenture is a leading global consulting firm delivering services within Strategy, Consulting, Digitalization, Technology and Outsourcing. With broad experience, specialized competence and skills, global resources and deep industry knowledge, Accenture works in the interface between business and technology to help clients increase their performance and develop sustainable value for our stakeholders. With over 394,000 employees and clients in more than 120 countries, Accenture drives innovation to improve the way the world works and lives. For more information, visit us on www.accenture.no.

Sweco plans and designs the communities and cities of the future. The results of our work are sustainable buildings, efficient infrastructure and access to clean water. With 14,500 employees in Northern Europe, we offer our customers the right expertise for every project. We carry out projects in 70 countries annually throughout the world. Sweco is Europe's leading architecture and engineering consultancy, with sales of approximately SEK 16.5 billion (EUR 1.7 billion). The company is listed on NASDAQ OMX Stockholm AB.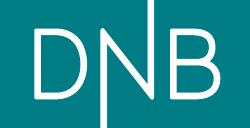 DNB is Norway's largest financial services group in addition to being leading in the Nordic region. But we are more than just a bank. The banking and financial industry is changing and the customer behavior is in constant development. Therefore, DNB has its full focus on digitalization and business development. We shall be first with innovative solutions in the new digital banking reality and have ambitions to become one of Europe's leading technological companies. Do you want to make a difference already from day one? Then you might be the one we are looking for.
DNV GL

Bygg, Energi, Petroleum, Maritim og offshore, Shipping, Transport og logistikk, IT

Attending:

- KarriereKvelden
- Internship presentations

When you are planning your next career move, why not join a company where you can contribute to making a real difference and make the world a little better tomorrow than it was yesterday?

DNV GL combines leading technical and operational expertise, risk methodology and in-dept industry knowledge within the maritime, energy and oil and gas industries.

With us you will have the opportunity to work with some of the leading experts in your field, and develop your professional and personal competence in a range of different markets.

Our purpose is safeguarding life, property and the environment. We encourage you to be creative, think outside the box and find new ways to enable organizations to advance their business – making the world safer, smarter and greener.

High quality-projects with strong impact on the society is what we are known for. Together with our customers, we are constantly working on improving the art of engineering, exploring new areas of business and working to protect the environment through sustainable projects.

Our employees are working close to customers and business , with the advantage of getting hands-on experience in their work. Both technical expertise and theoretical knowledge are qualities that are highly valued in our company. Competence is our key to solving difficult questions.

---

Sweco

Bygg, Energi

Attending:

- KarriereKvelden
- Internship presentations
- KarriereKræsj

Sweco plans and designs the communities and cities of the future. The results of our work are sustainable buildings, efficient infrastructure and access to clean water. With 14,500 employees in Northern Europe, we offer our customers the right expertise for every project. We carry out projects in 70 countries annually throughout the world. Sweco is Europe's leading architecture and engineering consultancy, with sales of approximately SEK 16.5 billion (EUR 1.7 billion). The company is listed on NASDAQ OMX Stockholm AB.

---

Accenture

Energi, Maritim og offshore, Transport og logistikk, Bank og finans, IT, Telekom, Helse

Attending:

- KarriereKvelden
- Internship presentations

Accenture is a leading global consulting firm delivering services within Strategy, Consulting, Digitalization, Technology and Outsourcing. With broad experience, specialized competence and skills, global resources and deep industry knowledge, Accenture works in the interface between business and technology to help clients increase their performance and develop sustainable value for our stakeholders. With over 394,000 employees and clients in more than 120 countries, Accenture drives innovation to improve the way the world works and lives. For more information, visit us on www.accenture.no.

---

DNB

Bygg, Eiendom, Industri og produksjon, Energi, Petroleum, Maritim og offshore, Shipping, Bank og finans, IT, Telekom, Media, Helse

Attending:

- KarriereKvelden
- Internship presentations

DNB is Norway's largest financial services group in addition to being leading in the Nordic region. But we are more than just a bank.

The banking and financial industry is changing and the customer behavior is in constant development. Therefore, DNB has its full focus on digitalization and business development. We shall be first with innovative solutions in the new digital banking reality and have ambitions to become one of Europe's leading technological companies. To achieve this, we need digital natives on our team!

At DNB there are countless opportunities, and we think that's the reason why we for several years have been voted Norway's most attractive employer amongst financial students. Now we are also a forefront-company amongst technology students. This motivates us to become even better, while at the same time makes us aware of our social responsibility.

Without change today, we are not leading tomorrow. Therefore, we need new people, with new thoughts and ideas. Are you passionate about technology and have a desire to create the next thing that will make life easier for our customers? Are you curious, dare to challenge, but also wise enough to listen? Do you want to make a difference already from day one? Then you might be the one we are looking for.

For more information send 'DNBJOBB' to 2242

---

Visma

IT

Attending:

- Internship presentations

Visma is the leading software company in the Nordics, with HQ in Oslo. We provide solutions that keep our customers one step ahead of their competition. In optimising for efficiency, the goal posts are constantly being moved. There will always be parts of an operation that can be performed more efficiently – or automated altogether. At Visma, we aim to provide solutions and software that are of such high quality that they turn our customers' business and administrative processes into competitive advantages. That means offering world-leading solutions today, as well as tapping into the opportunities tomorrow's technology offers.

---

Jotun

Industri og produksjon

Attending:

- Internship presentations

Jotun is one of the world's leading manufacturers of decorative paints, marine, protective and powder coatings. The Group has 63 companies and 37 production facilities on all continents, and more than 9 800 employees. Jotun is represented in more than 100 countries through own subsidiaries, joint ventures, agents, branch offices and distributors. The Jotun Group's sales in 2016 was NOK 15.8 billion. The Jotun Group is organised into four segments and seven geographical regions, and has its head office in Sandefjord, Norway.

---

Junior Consulting

IT, Konsulent og rådgivning

Attending:

- Internship presentations

Junior Consulting is a consulting company owned and operated by NTNU students who offer technology, design, strategy and analysis services. The students at JrC work as consultants alongside their studies and gain early business experience and business relationships. Learn more at jrc.no.

---

Spacemaker

Bygg, Eiendom, IT, Innovasjon

Attending:

- Internship presentations

Spacemaker is developing a game changing

AI technology that discovers the smartest

ways to maximize the value of any site, anywhere in the world

---

Skatteetaten

IT

Attending:

- Internship presentations

The Norwegian Tax Administration

We ensure the funding of Norway´s public services.

Join a large professional environment for lawyers, accountants, economists, IT-specialists, communication professionals and social scientists.

For more information visit our website:

Skatteetaten.no/jobb

---

Schlumberger

Petroleum

Attending:

- Internship presentations

Schlumberger is the world's leading supplier of technology, integrated project management and information solutions to customers working in the oil and gas industry worldwide. Employing more than 100,000 people representing over 140 nationalities and working in approximately 85 countries, Schlumberger provides the industry's widest range of products and services from exploration through production.

Schlumberger Limited has principal offices in Paris, Houston and The Hague, and reported revenues of USD $27 billion in 2016.

careers.slb.com.

---

Liftmore

Petroleum, Maritim og offshore

Attending:

- Internship presentations

LIFTMORE is a business partnership consisting of companies within cranes and lifting operations in the Molder region. The region has a wide professional environment focusing on deliveries to offshore and the maritime market. Our vision is to be a world-leading offshore crane and lifting environment. The companies in LIFTMORE are currently leaders in their areas.

---

Ingeniorer Uten Grense...

Attending:

- Internship presentations

Inspires and informs how students can respond to global challanges using technology and engineering.

---

Cognite

IT

Attending:

- Internship presentations

Cognite is Norway's most ambitious industrial software start-up. We are on our path to build the world's best industrial brain, with the ability to ingest and process industrial data using cognitive computing. We are currently experiencing a lot of growth, and are looking for top talent to join us in our journey and to thrive and succeed across multiple sectors!

---

FN

Attending:

- Internship presentations

The United Nations Association of Norways purpose is to inform schools, media and the Public about the United Nations activities and international relations.

---

Sparebank 1 SMN

Bank og finans

Attending:

- Internship presentations

SpareBank 1 SMN er en del av SpareBank1-alliansen og det største finanskonsernet i Trøndelag og på Nordvestlandet. Alt i alt er vi over 1200 ansatte og hovedkontoret ligger i Trondheim. Vi er en selvstendig sparebank med lokal forankring. Vår visjon - Sammen får vi ting til å skje - handler om å skape energi, resultater, endring og utvikling. Våre verdier er helhjerta, ansvarlig, likandes og dyktig.

---

NTNU Bridge og NTNU Ka...

Konsulent og rådgivning

Attending:

- Internship presentations

NTNU Bridge works to share students with employers and vice versa. We are working to offer as many students as possible a position in a workplace.

NTNU Career is the service for you who are unsure what you want to do, or for you who knows what you want, but are unsure of the way to reach your goal. We offer feedback on CVs, interview and application guidance and other courses to master student life, and the transition to working life.

---

StartupLab

IT, Innovasjon

Attending:

- Internship presentations

StartupLab is a technology incubator located in Oslo Science Park. We house 82 ambitious tech startups and help connect them with founder-friendly capital, clients, talent and advisors to help accelerate their growth at an early stage. Since we were established in 2012 we have worked with 200 startups and 74% of them are still growing. These startups have a constant need for more resources with technical or commercial skills, and offer internships and part-time/full-time positions for students that want to learn and contribute.

---

Microsoft University

IT

Attending:

- Internship presentations

The MACH program is a customized learning experience designed for our newest university hires in various full-time roles within the Evangelism, Finance, IT, Marketing, Operations, Sales and Services organizations. This two-year development experience complements your job and the support you receive from your manager and team. We do this by offering you world-class training, online resources, coaching from some of the brightest minds in the industry and a global community of MACHs from more than 70 countries. The content focuses on starting strong, accelerating your impact, building your network and driving your career at Microsoft.

Microsoft University er kun for norsktalende studenter

---

Tieto

IT, Konsulent og rådgivning, Innovasjon

Attending:

- Internship presentations
- KarriereKræsj

Tieto aims to become customers' first choice for business renewal as the leading Nordic software and services company. In a rapidly changing world, every bit of information can be used to provide new value. Tieto aims to capture the significant opportunities of the data-driven world and turn them into lifelong value for people, business and society. Having a strong role in the ecosystems, we use our software and services capabilities to create tools and services that simplify everyday life of millions of people; to help our customers renew their businesses by capturing the opportunities of modernization, digitalization and innovation and to foster new opportunities based on openness, co-innovation and ecosystems.

With headquartered in Espoo, Finland, Tieto has around 14,000 experts in close to 20 countries. Turnover is approximately €1.5 billion, and Tieto's shares are listed on NASDAQ in Helsinki and Stockholm.

---

Start NTNU

Innovasjon

Attending:

- Internship presentations

Start NTNU is a voluntary student organization that promotes innovation and entrepreneurship at NTNU. We consist of about 60 members from all campuses and represent almost all study programs.

Our vision is to create Norway's future. We work towards this by arranging conferences, courses and meeting places to wake up the innovation spirits of the students at NTNU.

---

Trainee Vest

Bygg, Energi, Bank og finans, IT, Konsulent og rådgivning, Innovasjon

Attending:

- Internship presentations

As a trainee is you will be taking part in a trainee program within a company after having graduated with bachelor or master. We represent a variety of companys and have several different positions.

A trainee is an official employee of the firm. As a trainee you get to take part of a 12 months training programs. The trainee programs consist of a combination of theory and practice. You may get an interesting diversity in your contact network from the trainee program. The position requires you to know Norwegian.

---

Affecto

IT, Konsulent og rådgivning

Attending:

- Internship presentations

We at Affecto create business value for our Customers by combining information with insight. We leverage the full data set surrounding organizations and our services range from information technologies to advanced digital business solutions.

---

Trainee Innlandet

Bygg, Eiendom, Industri og produksjon, Energi, Transport og logistikk, Bank og finans, Helse, IT, Telekom, Konsulent og rådgivning, Media, Innovasjon

Attending:

- Internship presentations

Trainee Innlandet is a trainee programme for college graduates who are seeking professional and personal development, a steep learning curve and a challenging workday. Established in 1999, Trainee Innlandet is the regional trainee programme in Norway which has been operating for the longest period of time.

Trainee Innlandet recruits approximately 10 trainees every year, offering them a unique opportunity. The trainee programme lasts two years and places the candidates in three companies during three work modules, each lasting for eight months. During this period trainees gain knowledge and experience in several exciting industries, organizations and cultures. The assignments and development plan is tailored combining the needs of the companies and the background of the trainees. There is consistent dialogue between the trainees and the companies, which enables the trainees to influence the shape of their modules, assignments and career paths.

The trainee programme focuses on providing training and development opportunities as well as building network among trainees and companies. During the two-year period the trainees complete a 20-day competence course where the main focus is to tailor communication, leadership and change management skills. Here, the trainees get a course which is wrapped in theory, practical examples and exchange of experience from the everyday trainee life. The trainees are responsible for the marketing work and therefore get valuable experience in marketing-, web- and recruiting management. In addition trainees have an opportunity to contribute to the development of the trainee programme.

---

Tapad

IT, Media, Innovasjon

Attending:

- Internship presentations

Tapad Inc. is a marketing technology company renowned for its breakthrough, cross-device solutions. The company's signature Tapad Device Graph™ connects millions of consumers across billions of devices. In 2015, we began licensing the Device Graph, swiftly becoming the established gold-standard throughout the ad tech ecosystem.

The world's largest brands and most effective marketers trust us to provide an accurate, privacy-conscious and unified approach to connecting with consumers across screens.

Tapad was acquired in 2016 by the Telenor Group, one of the world's largest mobile operators.

---

Cognizant

Energi, Petroleum, IT, Konsulent og rådgivning, Innovasjon

Attending:

- Internship presentations

Cognizant is one of the world's leading professional services companies, transforming clients' business, operating and technology models for the digital era. Our unique industry-based, consultative approach helps clients envision, build and run more innovative and efficient businesses. Headquartered in the U.S., Cognizant, a member of the NASDAQ-100, is ranked 205 on the Fortune 500 and is consistently listed among the most admired companies in the world. Cognizant has been named a Top Employer in Europe for 2017 in seven European countries: Belgium, Germany, the Netherlands, Norway, Sweden, Switzerland, and the United Kingdom by the Top Employers Institute.

---

Zivid Labs

Industri og produksjon, IT, Innovasjon

Attending:

- Internship presentations

Zivid Labs, a spin out from SINTEF, has developed Zivid - the world's most accurate, real-time 3D color camera for robotics and industrial applications! The camera provides robots and machines with 3D vision, to make them smarter, more flexible and more intelligent. Among many applications, Zivid can be used to recognize, pick and place randomly distributed parts, or it can do in-line quality control of components in a production line.

We are growing rapidly and we are looking for great talents with the right passion and skills for developing the next generation of the world's best 3D camera. We have high ambitions and will continue to develop the best products and solutions for the machine vision industry. You will join a small but rapidly growing cross-functional team with a strong belief in what we are working on. Most importantly, we have a lot of fun while we challenge ourselves every day to develop products that will define the future of machine vision and robotics! If you have the right skills and are excited about working in a startup with high energy and passion, we would very much like to talk to you!

We are looking for persons that can strengthen our team in the following areas: embedded software development (primary C++), machine vision and robotics, artificial intelligence and machine learning, hardware design, mechanical and industrial design, UX design and thermal design.

---

ITPeople4you

IT

Attending:

- Internship presentations

ITPeople4you offer staffing and recruitment for both permanent and temporary roles.

In 2015, we put almost 2000 employees into work and recruited one new employee to a permanent role every single day of the year.

---

Arctic Securities AS

Bank og finans

Attending:

- Internship presentations

Arctic Securities AS is a leading, independent Norwegian investment bank, specializing in corporate finance transactions and advisory services, securities sales and trading as well as equity and credit research.

The Arctic Group is a leading, independent provider of financial services with more than 200 employees. Arctic has an extensive global network connecting clients from around the world, and the Arctic group of companies comprises investment banking services, ship- and offshore brokerage, asset management and insurance brokerage. The Arctic Group is located in Oslo, Stockholm, New York, Houston, Singapore and Rio de Janeiro.

---

Veksthuset Rekrutterin...

Bygg, Industri og produksjon, Energi, Petroleum, Maritim og offshore, Transport og logistikk, Bank og finans, IT, Telekom, Innovasjon

Attending:

- Internship presentations

Veksthuset Rekruttering has been working with Recruitment and temp services since 1999 and we have offices in seven cities in Norway. We work primarily with businesses and to some lesser extent official government entities.

---

Disruptive Technologies

Bygg, Eiendom, Industri og produksjon, Transport og logistikk, IT, Telekom

Attending:

- Internship presentations

We welcome you to a sneak peak at the next Norwegian technology adventure.

Disruptive Technologies is a Norwegian company founded in 2013 by a group of industry experts with decades of experience in low-power, high-end semiconductors.

These days we are going into production with our tiny revolution, a wireless sensor that measures 19x19x2mm and has a battery life of 15 years.

Disruptive Technologies is also developing a cloud solution, and a Cloud Connector to offer a robust, simple and complete solution for sensing the real world.

Come to our stand to learn more about what we are up to and what job opportunities we offer.

---

Pearl Consulting

IT

Attending:

- Internship presentations

Pearl is a Nordic market-leading consulting company, and one of Northern Europe's foremost supplier of IT solutions within ERP and online shopping. We focus on market leading and new SAP products. We are the market leader in SAP's new in-memory platform and have been among the first to implement this new solution in the world. In addition to implementing new solutions, we deliver comprehensive operating concepts in cooperation with Amazon to our partner customers. With us, everything works from young talents to the market's best experts, developers and system architects.

Pearl Consulting won SAP's award for Business Partner of the year in 2016. Together with some of Norway's most successful retailers, wholesalers and online retailers, we have a significant growth. We are leaders in implementing the new products for SAP.

• Established in 2006

• Company owned by employees

• 110 employees distributed at our offices in Oslo, Kiev and Riga

• 100% focus on SAP

• More than 75 successful SAP implementations

• Uses a lot of resources on competence building

• Trainee program

---

Yara

Industri og produksjon

Attending:

- Internship presentations

Yara´s knowledge, products and solutions grow farmers', distributors' and industrial customers' businesses profitably and responsibly, while protecting the earth's resources, food and environment.

Our fertilizers, crop nutrition programs and technologies increase yields, improve product quality and reduce the environmental impact of agricultural practices. Our industrial and environmental solutions improve air quality by reducing emissions from industry and transportation, and serve as key ingredients in the production of a wide range of goods. We foster a culture that promotes the safety of our employees, contractors and societies.

Founded in 1905 to solve emerging famine in Europe, today, Yara has a worldwide presence, with more than 15,000 employees and sales to more than 150 countries.

---

Statsbygg

Bygg, Eiendom

Attending:

- Internship presentations

Statsbygg runs and maintains government property. We develop environmentallyfriendly and specially designed buildings for government institutions such as museums, colleges, prisons and embassies.

Statsbygg is the Norwegian government's property developer. This means that we plan, quality-assure, budget and follow up on construction projects on behalf of the government. Statsbygg manages and operates 2,350 buildings, spread across 600 sites at home and abroad. We also off er government institutions advice on buying and leasing premises. In all parts of our business we shall safeguard sociopolitical objectives relating to architecture, governmental planning interests, preservation of heritage sites and the environment.

– 2.8 million square metres spread across 2,350 buildings at home and abroad

– 160 ongoing construction projects

– 930 employees across five regional offices and one head office in Oslo

---

Forsvarets forskningsi...

Attending:

- Internship presentations

Norwegian Defence Research Establishment (FFI) is the prime institution responsible for defence-related research in Norway.

The Establishment is the chief adviser on defence-related science and technology to the Ministry of Defence and the Norwegian Armed Forces' military organization.

The demand for expert and flexible armed forces requires continuous renewal and Norway's unflagging emphasize on defence technology keeps FFI busy. It is a true challenge to make significant contributions to the development of the Armed Forces – both in its principal national defence role as well as in its various roles as an effective participant in international security operations.

Relevant defence research now requires international cooperation. In order to maintain a position at the forefront of science and technology within chosen sectors, FFI collaborates with national and international scientific institutions and industry. The Establishment also has a close working relationship with its partners and customers.

---

JM Norge AS

Bygg

Attending:

- Internship presentations

JM is one of the leading developers of housing and residential areas in the Nordic region. Operations focus on new production of homes in attractive locations, with emphasis on expanding metropolitan areas and university towns in Sweden, Norway and Finland. We are also involved in project development of commercial premises and contract work, primarily in the Greater Stockholm area.

JM should promote long-term sustainability work in all of its operations.

Annual sales total approximately SEK 16 billion and the company has about 2,400 employees.

---

Kandidat Helgeland

Bygg, Industri og produksjon, Energi, Transport og logistikk, Bank og finans, IT

Attending:

- Internship presentations

Kandidat Helgeland - a traineeprogram in Northern Norway

A one-year work placement for young professionals with a Bachelor or a Master's degree in engineering, science, technology or business. You will participate in a practical management course including networking activities and a trip to Brussels. The candidates must be able to communicate in Scandinavian. Welcome to Helgeland - we guarantee an unforgettable year!

---

Sparebank 1 SR-Bank

Bank og finans, IT

Attending:

- Internship presentations

We offer a full range of financial services within areas such as loans, savings, advice, insurance and pensions for personal and corporate customers.

Our core area is Rogaland, although our focus on the Agder counties and Hordaland has produced good growth, both in terms of market share and profitability, in just a few years. SpareBank 1 SR-Bank's market area covers about 25% of Norway's population. Over the last 40 years, Southern and Western Norway, and particularly the Stavanger region, have been at the center of the development of Norway as an oil and energy producer. As one of the country's largest financial groups, we believe we have a special responsibility to stimulate growth and development in our market area.

SpareBank 1 SR-Bank is part of the SpareBank 1 Alliance, which is a banking and product alliance between independent, locally based Norwegian banks.

---

Kunnskapsbyen Lillestrøm

Industri og produksjon, Energi

Attending:

- Internship presentations

Kunnskapsbyen Lillestrøm is a unique partnership between industry, knowledge companies and municipalities. Our goal is to build bridges and develop networks across these - to create innovations in the region which will ensure the creation of an attractive and sustainable business.

Members of Kunnskapsbyen participating in an ambitious and results-oriented cooperation between educational and research institutions, businesses and municipalities.

Kunnskapsbyens partnership model is a good example of how together we can create innovation and knowledge networks that will benefit both the large and small businesses. www.kunnskapsbyen.no

---

Storebrand

Bank og finans, IT

Attending:

- Internship presentations
- KarriereKræsj

Storebrand's ambition is to be the best provider of pension savings. The Group offers products within life insurance, property and casualty insurance, asset management and banking to companies, public sector entities and private individuals. Storebrand's history can be traced back to 1767, and we are celebrating our 250th birthday this year! We are 1750 employees in the Group. Our head office is located at Lysaker, just south of Oslo. 40,000 corporate customers and 1.9 million individuals have a customer relationship with Storebrand. Our vision is to serve them so well that we are "Recommended by our customers".

---

IFE - Institutt for en...

Energi, Petroleum, IT

Attending:

- Internship presentations

IFE (Institute for Energy Technology) is an independent international research foundation located in Norway at Kjeller and in Halden. IFE is in the forefront of several fields within international energy research, safety, environmental-, petroleum- and nuclear technology. IFE develops new technological solutions for industry and public sector in more than 30 countries. IFE has a comprehensive activity in the field of nuclear medicine and the development of new radiopharmaceuticals. IFE is the host of the International OECD Halden Reactor Project. We have about 600 employees and annual turnover is about NOK 1 billion.

---

Tomra Systems

Industri og produksjon, IT

Attending:

- Internship presentations

TOMRA was founded on an innovation in 1972 that began with design, manufacturing and sale of reverse vending machines (RVMs) for automated collection of used beverage containers. Today TOMRA has ~85,000 installations in over 80 markets worldwide and had total revenues of ~6.6 billion NOK in 2016. The Group employs ~3,400 globally, and is publicly listed on the Oslo Stock Exchange. (OSE: TOM) The TOMRA Group continues to innovate and provide cutting-edge solutions for optimal resource productivity within two main business areas: Collection Solutions (reverse vending, material recovery) and Sorting Solutions (recycling, mining and food sorting). For further information about TOMRA, please see www.tomra.com

---

REdu - Avfall Norge

Industri og produksjon, Energi

Attending:

- Internship presentations
- KarriereKræsj

REdu is the Waste and recycling industry's competence lift. REdu's main objective is to bring the new young heads into the waste and recycling industry, an industry that grows and has clear goals and ambitions for further growth through EU's and Norway's commitment to a circular economy, climate and the environment.

We strengthen the academic curriculum in higher education, focus on competence development, innovation and research and highlight the industry's many opportunities for the students. REdu is an initiative from the industry organization Waste Management Norway in close cooperation with its members and universities. Keep track of updates, events and opportunities in the industry!

www.redu.no - www.facebook.com/REdu2020

---

Sporveien Oslo

Bygg, Eiendom, Industri og produksjon, Transport og logistikk

Attending:

- Internship presentations

Vi velger å svare blankt her ettersom man må ha gode norskkunnskaper for å bli ansatt i Sporveien Oslo.

---

Sprint Consulting

Attending:

- Internship presentations

Sprint Consulting is a Norwegian management consulting company with offices in Oslo. Sprint delivers consulting services within the main service areas digital strategy, innovation and improvement/Lean. Our customers range from large corporations across a variety of industries to startups.

We are growing and the company currently employs 32 consultants. Being a small company, our employees have large impact on our services and strategic direction and great personal development opportunities. A "Sprinter" is an inspiring person with strong interpersonal and cooperation skills, entrepreneurial spirit, a combination of technical, innovative and business mind and a strong desire to create unique value and quality in projects with our customers.

---

Creuna

IT

Attending:

- Internship presentations

Creuna is a customer experience agency. We design solutions that create great experiences and real value for the end user. We are a multidisciplinary organization with experts in digital business, technology, communication, usability and design. We are 110 employees, in Oslo, with specialists in all the various fields.

---

Metier

Bygg

Attending:

- Internship presentations

Kompetansenivået innen prosjektledelse er generelt høyt i Norge. Likevel erfarer vi alt for mange unødvendige prosjektoverskridelser og mislykkede prosjekter. Metiers formål er å bistå våre kunder med å gjennomføre vellykkede prosjekter.

Vi har bygget opp en bred portefølje av kunder fra private og offentlige aktører, med prosjekter innen IKT, Bygg og Anlegg, Olje og Gass mm.. Våre konsulenter gir ledelsesrådgivning til prosjektintensive virksomheter, bistand ved konseptvalg og kvalitetssikring av prosjekter, samt utfører ledelse av kundeprosjekter i forprosjekt- og gjennomføringsfase. I tillegg leverer vi kompetanseutvikling innen prosjektfaglige emner, i form av kurs og sertifiseringer, og ulike it-systemer for oppfølging av prosjekter. Våre konsulenter får mulighet til å jobbe med ulike leveranser.

For oss er det viktig å ligge i forkant innen vårt kompetanseområde, og vi kan vise til lang historikk fra strategisk samarbeid med anerkjente, internasjonale kompetansemiljøer. Vårt tverrfaglige kompetansemiljø består av ingeniører, økonomer og jurister med lang prosjekterfaring fra ulike bransjer. Metier arbeider systematisk med karriereutvikling og fokuserer på trivsel i et miljø preget av sterk lagånd. Vi tror de beste løsningene kommer når vi jobber og utvikler oss sammen.

Vi har med vårt Graduate Program satt karriereutvikling i system. Programmet er utviklet for at nyansatte som kommer fra skolebenken systematisk blir eksponert for ulike oppdrag, som gir en bred forståelse for prosjektfaget. Programmet går over 3 år og gir praktisk og teoretisk prosjektkunnskap, med formalisering av kompetanse gjennom

sertifiseringer og kurs.

RPS Group

Metier ble i 2015 en del av det internasjonale konsulentselskapet RPS Group, som siden 2010 har påtatt seg prosjekter i 123 land over 6 kontinenter. I Norge eier RPS Group også konsulentselskapet OEC, som er anerkjent for prosjektledelse av store byggeprosjekter. Sammen har vi et kompetansemiljø med svært høyt kunnskapsnivå innen prosjektfaget.

Vi ser etter:

• MSc i økonomi eller teknologi, med solide akademiske resultater

• Interesse for prosjektfaget

• Analytisk

• Sterke kommunikasjonsferdigheter, muntlig og skriftlig (norsk og engelsk)

• Høy integritet, positiv holdning og gode mellommenneskelige ferdigheter

WEBSIDE

---

MacGregor Norway AS

Energi, Maritim og offshore

Attending:

- Internship presentations

​MacGregor is a family of innovators. By offering engineering solutions and services for handling marine cargoes and offshore loads we make the sea more accessible, safe and reliable for those whose livelihood depends on the changing conditions of the sea.

To enable that we have a variety of strong product brands and committed experts with a passion for solving challenges – and the power of the sea is sure to provide those.

---

Multiconsult

Attending:

- Internship presentations

Multiconsult is one of the leading firms of consulting engineers and designers in Norway. With roots going back to 1908, the company has played an important role in Norway's development and economic growth. Thanks to its 2,100 highly skilled members of staff, the company is able to provide a range of services including multidisciplinary consulting and design, project engineering and management, verification, inspection, supervision and architecture – both in Norway and overseas.

---

Statistisk sentralbyraa

IT

Attending:

- Internship presentations

Statistics Norway – the stories behind the numbers

Statistics Norway has overall responsibility for official statistics in Norway, and conducts extensive research and analysis activities. We have around 900 employees located in Oslo and Kongsvinger, as well as interviewers throughout the country.

Statistics Norway publishes daily statistics and analyses on ssb.no, and has a large network of contacts, including internationally.

Our activity is highly specialised and entails professionally challenging tasks. Modernising Statistics Norway and building a forward-looking organisation are at the core of our work.

---

Statoil ASA

Energi, Petroleum, Maritim og offshore, IT

Attending:

- Internship presentations

Statoil is an international energy company with operations in more than 30 countries. Building on 40 years of experience from oil and gas production on the Norwegian continental shelf, we are committed to accommodating the world's energy needs in a responsible manner, applying technology and creating innovative business solutions. We are headquartered in Norway with approx. 21,000 employees worldwide, and are listed on the New York and Oslo stock exchanges.

---

NTE Energi

Energi

Attending:

- Internship presentations

Nord-Trøndelag Elektrisitetsverk AS is one of Norway's largest producers and distributors of clean and renewable energy, power sales, fiber-based broadband and electronics services. NTE aims to be a leading regional renewal actor that contributes to a more sustainable planet. We will be a customer-driven company through sustainable and innovative solutions giving our customers a green lead.

NTE is looking for curious, committed and talented people. You will have the opportunity to do a career and set your skills in a changing and innovative environment.

Your professional development in NTE starts from day one. We believe that the best way to develop is through work-related experiences. In NTE, we therefore aim to acquire new knowledge through a varied working day, where new and experienced colleagues challenge and share their professional weight. In addition, we offer comprehensive multi-level development programs - personal and professional. In a large group like NTE, career opportunities are many.

---

NIRAS

Bygg, Eiendom, Energi, Transport og logistikk

Attending:

- Internship presentations

NIRAS is an international, multidisciplinary consultancy company with over 2,100 employees located in offices in Europe, Asia and Africa. The Norwegian part of NIRAS is actively growing and currently we have offices in Oslo, Drammen and Stavanger. Our values ​​"we listen, we learn and we deliver" is not something we just say, but the way we work! NIRAS offers engineering, planning, project management and other services in all aspects of construction and infrastructure. We focus on traditional construction projects such as rail and harbor facilities, complex buildings such as major hospitals, as well as projects in the fields of environment, climate / energy and development consulting. Most of our employees are highly educated specialists, including engineers, anthropologists, economists, architects and management consultants.

---

TINE SA

Industri og produksjon, Transport og logistikk, Bank og finans, IT

Attending:

- Internship presentations

TINE SA is Norway's largest producer, distributor and exporter of dairy products with 11,400 members (owners) and 9,000 cooperative farms. Our goal being to provide the consumers with food that provides a healthier and positive food experience.

---

Wintershall

Petroleum

Attending:

- Internship presentations

Wintershall is one of the fastest growing companies on the Norwegian continental shelf. With around 500 employees and a daily production of 80,000 barrels, we are amongst the major oil and gas producers in Norway. Our company covers the full E&P life-cycle from exploration and development, to production. Come see us and learn about opportunities with us.

---

Intility

IT

Attending:

- Internship presentations

Intility is a complete, cloud based platform for Workplace-as-a-Service and digitization.

Intility provides companies with a digital platform that enables them to utilize IT to become better, while at the same time increasing user productivity and satisfaction.

The platform is continually upgraded with new functionality and includes an ever-increasing number of integrated cloud services like Microsoft Azure, Office 365, Amazon Web Services and Salesforce.

Intility is currently used by more than 500 companies.

---

Bane NOR

Bygg, Eiendom, Industri og produksjon, Energi, Transport og logistikk, Telekom

Attending:

- Internship presentations
- KarriereKræsj

From the 1st of January 2017 Bane NOR took over the responsibility for the national rail infrastructure from Jernbaneverket. Bane NOR have the overall responsibility for planning, development, operation and maintenance of the national rail network and railway properties. Bane NOR have about 4 500 employees and our main office is located in Oslo.

---

Norconsult

Bygg, Industri og produksjon, Energi, IT

Attending:

- Internship presentations

Norconsult is an interdisciplinary engineering and design consultancy, providing advice to clients in the public and private sectors worldwide. The company employs engineers, economists, social scientists, architects, landscape architects, environmental, information and communication technology professionals as well as experts in a broad range of specialty fields.

---

Norske Shell

Energi, Petroleum

Attending:

- Internship presentations

Shell is a leading international energy company with operations in over 70 countries and with 94 000 employees world wide. A/S Norske Shell employs about 800 employees and has been active in Norway for more than 100 years. Our main activity is exploration and production of oil and gas. A/S Norske Shell is operator of the oil field Draugen and the gas field Ormen Lange, in addition to Knarr and Gaupe. A/S Norske Shell is also partner/co-owner of several other licenses on the Norwegian continental shelf.

As we develop innovative new ways to meet the world's growing demand for energy, we're searching for remarkable people to join us. We offer a world of opportunities.

---

ABB AS

Industri og produksjon, Energi, Maritim og offshore, Shipping, IT, Telekom

Attending:

- Internship presentations

ABB is a pioneering technology leader in electrification products, robotics and motion, industrial automation and power grids, serving customers in utilities, industry and transport & infrastructure globally. Continuing more than a 125-year history of innovation, ABB today is writing the future of industrial digitalization and driving the Energy and Fourth Industrial Revolutions. ABB operates in more than 100 countries with about 132,000 employees. www.abb.com

---

Norsk Tipping

Bygg

Attending:

- Internship presentations

Our vision is to give the dream a chance! Norsk Tipping is assigned by the government to offer games that create excitement and entertainment within responsible limits, with the profits going to good causes.

Norsk Tipping is a government-owned limited company under the direction of the Ministry of Culture. We are over 400 employees who in sum total ensure that every week we can pay out millions in prize money, and at the same time generating profits of NOK 12 million per day to benefit good causes.

The regulation of money games in Norway is concentrated around preventing undesirable gaming behaviour. Norsk Tipping is likewise assigned to channel people's gaming activity to games offered within responsible limits. This ensures good official control over the Norwegian gaming market and guarantees that revenues from money games goes to the benefit of society.

---

ConocoPhillips Norge

Petroleum

Attending:

- Internship presentations

ConocoPhillips is the world's largest independent E&P company based on production and proved reserves. Headquartered in Houston, Texas. ConocoPhillips had operations and activities in 17 countries, and approximately 13,300 employees, 1900 in Norway, as of Dec. 31, 2016. Operations in Norway are managed from the company's offices in Tananger outside Stavanger. ConocoPhillips Norge is operator for the Ekofisk area and are partners in fields like Heidrun, Visund, Troll, Grane, Oseberg and Alvheim.

---

Aker Solutions

Industri og produksjon, Energi, Petroleum, Maritim og offshore, IT

Attending:

- Internship presentations

Aker Solutions is a global provider of products, systems and services to the oil and gas industry.

We create solutions to unlock energy safely and sustainably for future generations.

We trace our origins back to a small mechanical workshop founded on the Aker River in Oslo more than 170 years ago.

Today we are present in over 20 countries across the world and have around 14, 000 employees.

From subsea to surface and concept to decommissioning, our technical expertise and strong partnerships provide energy companies what they need to succeed.

Combined with our long history of engineering for the most challenging environments, our approach delivers superior performance for customers and shareholders worldwide.

Read more on: www.akersolutions.com

---

Norges vassdrags- og e...

Bygg, Energi, IT

Attending:

- Internship presentations

A career in NVE can offer everything from trips to glaciers to work in South Africa. Our employees help influence how Norway's water and energy resources are being used today and in the future. NVE faces a number of exciting challenges in the coming years. Climate change, renewable energy, security of supply, floods, shreds and internationalization of industry and regulations are some of the possibilities for the right candidates. Many of the people who work for us are graduates, and they engage in professionally exciting work tasks. We offer good opportunities for knowledge development, a good working environment, professional, committed and knowledgeable colleagues, international projects and development cooperation.

---

Aibel

Energi, Maritim og offshore

Attending:

- Internship presentations

Aibel has around 4,000 employees worldwide. The company generates annual turnover of approximately NOK 10,7 billion (2016 figures).

Aibel AS has seven offices in Norway. They are located in Hammerfest, Harstad, Kristiansund, Bergen, Haugesund, Stavanger and Oslo.

In addition, the company also has three international offices in Denmark, Singapore and Thailand. The headquarters are located in Stavanger.

The business at Aibel is split into three business units: Modifications and yard services, Field Development and Renewables.

---

Kongsberg Gruppen ASA

Industri og produksjon, Energi, Maritim og offshore, IT

Attending:

- Internship presentations

KONGSBERG is an international technology group that delivers advanced and reliable solutions improving safety, security and performance in complex operations and under extreme conditions. KONGSBERG works

with demanding customers in the global defence, maritime, oil and gas, fisheries and aerospace sectors. We deliver: EXTREME PERFORMANCE FOR EXTREME CONDITIONS.

---

Geelmuyden Kiese

Attending:

- Internship presentations

Geelmuyden Kiese er Nordens største kommunikasjonsbyrå. Vi flytter makt og innflytelse i favør av våre kunder ved hjelp av strategisk og operativ kommunikasjon. Vi tror ikke på kommunikasjon for kommunikasjonens skyld. Vi tror på kommunikasjon som et middel for å skape endring. Det krever innsikt, strategisk teft og kreative løsninger. Derfor jobber 150 medarbeidere med 40 ulike mastergrader fordelt på Oslo, København, Stockholm og Brussel hele tiden for å fremskaffe den riktige innsikten. Tenke gjennom de ubehagelig scenariene. Stille de vanskelige spørsmålene. Vi vet nemlig at god informasjon gir bedre beslutninger. At kommunikasjon kan skape endring.

I Geelmuyden Kiese søker vi mennesker med et sterkt samfunnsengasjement, solid forretningsforståelse og en brennende interesse for kommunikasjon.

---

Veidekke ASA

Bygg, Eiendom

Attending:

- Internship presentations

Veidekke er en av Skandinavias største entreprenører og eiendomsutviklere. Selskapet utfører alle typer bygg- og anleggsoppdrag, vedlikeholder veier og produserer asfalt, pukk og grus. Involvering og lokalkunnskap kjennetegner virksomheten. Omsetningen er 30 milliarder kroner (2016), og halvparten av de 7 400 medarbeiderne eier aksjer i selskapet. Veidekke er notert på Oslo Børs, og har siden starten i 1936 alltid gått med overskudd. «Veidekke – lokalt nærvær, skandinavisk styrke».

---
DNV GL

Bygg, Energi, Petroleum, Maritim og offshore, Shipping, Transport og logistikk, IT

Attending:

- KarriereKvelden
- Internship presentations

When you are planning your next career move, why not join a company where you can contribute to making a real difference and make the world a little better tomorrow than it was yesterday?

DNV GL combines leading technical and operational expertise, risk methodology and in-dept industry knowledge within the maritime, energy and oil and gas industries.

With us you will have the opportunity to work with some of the leading experts in your field, and develop your professional and personal competence in a range of different markets.

Our purpose is safeguarding life, property and the environment. We encourage you to be creative, think outside the box and find new ways to enable organizations to advance their business – making the world safer, smarter and greener.

High quality-projects with strong impact on the society is what we are known for. Together with our customers, we are constantly working on improving the art of engineering, exploring new areas of business and working to protect the environment through sustainable projects.

Our employees are working close to customers and business , with the advantage of getting hands-on experience in their work. Both technical expertise and theoretical knowledge are qualities that are highly valued in our company. Competence is our key to solving difficult questions.

---

Sweco

Bygg, Energi

Attending:

- KarriereKvelden
- Internship presentations
- KarriereKræsj

Sweco plans and designs the communities and cities of the future. The results of our work are sustainable buildings, efficient infrastructure and access to clean water. With 14,500 employees in Northern Europe, we offer our customers the right expertise for every project. We carry out projects in 70 countries annually throughout the world. Sweco is Europe's leading architecture and engineering consultancy, with sales of approximately SEK 16.5 billion (EUR 1.7 billion). The company is listed on NASDAQ OMX Stockholm AB.

---

Accenture

Energi, Maritim og offshore, Transport og logistikk, Bank og finans, IT, Telekom, Helse

Attending:

- KarriereKvelden
- Internship presentations

Accenture is a leading global consulting firm delivering services within Strategy, Consulting, Digitalization, Technology and Outsourcing. With broad experience, specialized competence and skills, global resources and deep industry knowledge, Accenture works in the interface between business and technology to help clients increase their performance and develop sustainable value for our stakeholders. With over 394,000 employees and clients in more than 120 countries, Accenture drives innovation to improve the way the world works and lives. For more information, visit us on www.accenture.no.

---

DNB

Bygg, Eiendom, Industri og produksjon, Energi, Petroleum, Maritim og offshore, Shipping, Bank og finans, IT, Telekom, Media, Helse

Attending:

- KarriereKvelden
- Internship presentations

DNB is Norway's largest financial services group in addition to being leading in the Nordic region. But we are more than just a bank.

The banking and financial industry is changing and the customer behavior is in constant development. Therefore, DNB has its full focus on digitalization and business development. We shall be first with innovative solutions in the new digital banking reality and have ambitions to become one of Europe's leading technological companies. To achieve this, we need digital natives on our team!

At DNB there are countless opportunities, and we think that's the reason why we for several years have been voted Norway's most attractive employer amongst financial students. Now we are also a forefront-company amongst technology students. This motivates us to become even better, while at the same time makes us aware of our social responsibility.

Without change today, we are not leading tomorrow. Therefore, we need new people, with new thoughts and ideas. Are you passionate about technology and have a desire to create the next thing that will make life easier for our customers? Are you curious, dare to challenge, but also wise enough to listen? Do you want to make a difference already from day one? Then you might be the one we are looking for.

For more information send 'DNBJOBB' to 2242

---

PwC

Attending:

- KarriereKvelden
- Internship presentations

Creating value for our clients, our people and the communities we live and work in is at the heart of PwC. And what binds us together is one common purpose – to build trust in society and solve important problems. With offices in 157 countries and more than 223,000 people, we are among the leading professional services networks in the world. We help organisations and individuals create the value they're looking for, by delivering quality and high standards in our services.

We are looking forward to learning more about you at KarriereDagene.

---

Statnett SF

Energi

Attending:

- Internship presentations

Statnett is the system operator in the Norwegian energy

system. This means operating about 11 000km of

high-voltage power lines and 150 stations all over

Norway. Operations are monitored by one national

control centre and three regional centres. Statnett

is also responsible for the connections to Sweden,

Finland, Russia, Denmark and the Netherlands.

Statnett is a state enterprise, established under

the Act relating to state-owned enterprises and

owned by the Norwegian state through the

Ministry of Petroleum and Energy.

---

Politiets Sikkerhetstj...

Attending:

- Internship presentations

PST is Norways national security- and intelligence service. Our responsibility is to prevent and investigate threats against our national security.

---

Ph.d. industriell okon...

Industri og produksjon, Energi, Maritim og offshore, Shipping, Transport og logistikk, Bank og finans, Konsulent og rådgivning, Innovasjon

Attending:

- Internship presentations

PhD studies in Industrial Economics and Technology Management:

We place high priority on offering a premier PhD programme that prepares candidates for research and teaching careers at leading educational institutions and for careers where advanced research and analytical capabilities are required. The programme is designed to educate students in business subjects for research and improving private and public decisions involving all areas of business, emphasizing the interface between technology and business.

---

Mesta AS

Bygg, Transport og logistikk

Attending:

- Internship presentations

Mesta is a modern construction company with expertise in infrastructure. Our four business areas are Operation and Maintenance of Road, Construction, Electrical and Special Manufacturing.

---

Revolve NTNU

Innovasjon

Attending:

- Internship presentations

Revolve NTNU is a student organization. We develop a new electric race car each year and participate in the worlds biggest engineering competition for students.

---

Norad

Energi, Maritim og offshore, Helse, Konsulent og rådgivning, Innovasjon

Attending:

- Internship presentations

Norad is the Norwegian Agency for Development Cooperation.

The Agency is a directorate under the Norwegian Ministry of Foreign Affairs. In matters regarding Norway's International Climate and Forest Initiative (NICFI), Norad reports to the Norwegian Ministry of Climate and Environment.

Our main purpose is to ensure that Norwegian development aid funds are spent in the most efficient way, in order to reach the goal of sustainable development in a world with no poverty.

We work together with the foreign service, organisations, NGOs, research communities, government agencies and institutions in matters regarding climate change and environment, clean and affordable energy, democracy and good governance, education and research.

---

International Business

Industri og produksjon, Energi, Maritim og offshore, Shipping, Bank og finans, Konsulent og rådgivning

Attending:

- Internship presentations

International Business is an annual non-profit project carried out by a group of twelve students attending NTNU, NHH, and BI. The IB project was initiated in 1984 by Innovation Norway with the purpose of exploring international market opportunities for Norwegian companies. Our research uncovers distinctive market opportunities and seeks to develop understanding and awareness of cultural discrepancies that may occur in interactions with foreign markets and business culture.

---

Entrepenorskolen

Innovasjon

Attending:

- Internship presentations

NTNU School of Entrepreneurship is a two-year master program open for anyone with a bachelor's degree. Our goal is to educate world leading business developers through learning by doing.

---

Effektiv Altruisme

Attending:

- Internship presentations

You have about 80000 working hours at your disposal throughout your career. How will you spend them? Effektiv Altruisme NTNU will present results from 80000 Hours, a non-profit organisation founded in Oxford in 2011, which researches and communicates how to make the largest possible difference with your career.

Effektiv Altruisme NTNU is part of a growing international movement that uses reason and evidence to find how we can help others the most.

---

UnionConsult AS

Bygg, Eiendom, Konsulent og rådgivning

Attending:

- Internship presentations

UnionConsult is an interdisciplinary engineering firm with solid expertise in construction and civil engineering. For several years, UnionConsult has evolved from being more small advisory environments to becoming one of the country's leading interdisciplinary advisory environment. Our interdisciplinary competence, combined with our strategic collaboration with RiK Architecture, makes us a provider of services in all phases - from idea to completion.

We are proud supplier of projects to both private and public clients. Our projects include everything from kindergartens, schools and urban development projects to cultural heritage such as the Norwegian Royal Palace, the Norwegian parliament and the Government Quarter. We also have a number of projects in arctic areas.

Our combination of young talents and experienced engineers enables us to carry out projects in some of the country's most important protected buildings, but also modern environmentally-friendly buildings that produce more than the consumer.

Our headquarters are located in Oslo, and we also have 8 regional offices.

As one of the country's fastest growing advisory environment with many exciting assignments, we will continue to associate with skilled employees - both graduates and experienced.

We look forward to meet you on Career Day, and tell you more about us.

---

Total E&P Norge

Energi, Petroleum

Attending:

- Internship presentations

TOTAL is one of the world's largest oil and gas companies and is also a major player in solar power. The company's vision is to provide reliable, affordable and clean energy. Today, the company has close to 100,000 employees in 130 countries.

The Norwegian branch, Total E & P Norge AS, is involved in exploration and production of oil and gas on the Norwegian Continental Shelf. By 2016, the average production was 235,000 barrels of oil equivalent daily. We are involved in 89 licenses distributed along the Norwegian coast and operator for 34 of these.

Total E & P Norway has the largest research and development centre among the E & P branches in the Total Group outside of France. The aim of the centre is to investigate challenges on the Norwegian continental shelf related to three technical areas; - underwater operations inclusive of drilling and well technology, production and the environment. In addition to research, we are involved in the training of young professionals from universities in Norway and France. We finance and provide professional support for PhD students.

---

Orkla

Industri og produksjon, Innovasjon

Attending:

- Internship presentations

Orkla is a leading supplier of branded consumer goods to the grocery, out of home, specialised retail, pharmacy and bakery sectors. The Nordic and Baltic regions and selected countries in Central Europe are Orkla's main markets. The Orkla Group also holds strong positions in selected product categories in India.Orkla's Branded Consumer Goods business comprises the Orkla Foods, Orkla Confectionery & Snacks, Orkla Care and Orkla Food Ingredients business areas. Orkla also has operations organised under the Orkla Investments business area, consisting of its investments in Sapa (50% interest) and Jotun (42.5% interest), in addition to Hydro Power and financial assets. In July 2017, Orkla entered into an agreement to sell its ownership interest in Sapa JV. The agreement is expected to be completed in the course of 2017. Orkla ASA is listed on the Oslo Stock Exchange and its head office is in Oslo, Norway. As of 31 December 2016, Orkla had 18,154 employees. The Group's turnover in 2016

totalled NOK 37.8 billion.

Orkla's vision is "Your friend in everyday life", a vision that is underpinned by the values "brave", "trustworthy" and "inspiring". Orkla's mission is "Improving everyday life with healthier and more enjoyable local brands".

Orkla's strategy is to strengthen its position as the leading branded consumer goods company in the Nordic and Baltic regions and selected other markets. Through closer cross-group collaboration, as "One Orkla", Orkla will improve its long-term competitiveness, while continuing to build on its local presence.

---

Hafslund Nett

Energi, IT

Attending:

- Internship presentations

Hafslund Nett AS is a Norwegian Energy Company, with 700 000 customers in Oslo, Akershus and Østfold.

The company has more than 400 employees and headquarters in Skøyen, Oslo.

---

Aker BP ASA

Petroleum

Attending:

- Internship presentations

Aker BP is a fully-fledged E&P company with exploration, development and production activities on the Norwegian Continental Shelf. We are a significant operator with licenses in the North Sea, the Norwegian Sea and the Barents Sea. Aker BP is operator of the field centers Valhall, Ula, Ivar Aasen, Alvheim and Skarv. Production in the first half of 2017 was 144 000 barrels of oil equivalents per day.

We have around 1400 employees distributed at the head office at Fornebu (Akerkvartalet) outside Oslo and branch offices in Stavanger, Trondheim, Sandnessjøen and Harstad. Our vision is: Creating the leading independent offshore E&P company.

---

Oslo Market Solutions

Bank og finans, IT

Attending:

- Internship presentations

Oslo Børs VPS Holding ASA is made up of the companies Oslo Børs, VPS and Oslo Market Solutions, and its subsidiaries Centevo and Fish Pool. The group offers coordinated and attractive market places for listing and trade in securities, registration of ownership and settlement of securities in Norway, market data and internet solutions.

---

Halliburton

Industri og produksjon, Energi, Petroleum, Maritim og offshore

Attending:

- Internship presentations

Halliburton Scandinavia is one of the largest players in the oil services industry within Norwegian waters. We have several exciting fields and our operations are managed from our headquarters in Tananger. Halliburton provides added value throughout the life of oil and gas reservoirs - from exploration, development and production to completion. We operate in nearly 70 countries in two main segments:Drilling and EvaluationCompletion and ProductionThrough these segments, we offer a variety of products and services to the upstream oil and gas customers worldwide, ranging from integrated software and services to the technology related to drilling tools, logging and perforating, from the production of drill bits and other well hole- and completion tools to pressure pumping services.

---

Utenriksdepartementet

Eiendom, IT, Konsulent og rådgivning, Media, Innovasjon

Attending:

- Internship presentations

The main task of the Ministry of Foreign Affairs is to secure and promote Norway's interests internationally. Norway's interests are determined by such factors as its geographical location in a strategically important area, its open economy, its position as a coastal state and steward of substantial marine resources, and its extensive exports of oil and gas.

---

TMC - People Drive Tec...

Industri og produksjon, Energi, Petroleum, Maritim og offshore, IT, Konsulent og rådgivning, Innovasjon

Attending:

- Internship presentations
- KarriereKræsj

TMC is a unique collection of self-starting, highly skilled and almost self-employed technical professionals. Our unparalleled Employeneurship model offers engineers from all backgrounds the comforts of employment and the opportunities of entrepreneurship. This makes for a challenging, stimulating environment that you are welcome to explore.

Our Employeneurs can only give their all at their jobs, if our staff at TMC's offices give theirs. We take special pride in the way we look after our engineers, our esteemed partners and the opportunities we create together.

TMC International

With offices in the Netherlands, Belgium, France, Spain, Italy and Dubai we are an International organization. Our projects and customers are anywhere. From Madagascar mining sites to Chinese high tech manufacturers; our Employeneurs feel right at home.

Our business cells

• Application Lifecycle Management

• Chemical

• Civil Engineering

• Electronics

• Field Service

• Industrial Automation

• International Site Management

• Manufacturing Support

• Mechanical

• Mechatronics

• Nanotechnology

• New Product Introduction

• Physics

• Software

• Technology Executives

• Test & Integration

The Employeneurship Model

Our unique Employeneurship model is about entrepreneurship and technological prowess as much as development and soft skills. Our management reflects that. With backgrounds in innovation and technology, they now focus on offering the best conditions possible to the best professionals around.

---

Basefarm AS

IT

Attending:

- Internship presentations

We are a European managed services provider for mission critical it. We manage and run it-solutions on cloud platforms best suitable to your needs. With 17 years' experience in managing on-line solutions, we help our customers achieve their digital ambitions.

In June 2017 Basefarm aquired The unbelievable machine company, the leading service provider for Big Data, cloud and managed cloud services in Germany and Austria. With the acquisition Basefarm adds Big Data analytics- and operations services supporting customers on the strategic and analytical level linking to their business processes.

Our services range from secure management of your systems, applications and cloud based infrastructure to Big Data analytics.. We are your local hybrid cloud provider delivering the perfect balance between colocation or private and public clouds.

---

Beringer Finance

Bank og finans

Attending:

- Internship presentations

We are not only a traditional investment bank

We are an innovative player that brings in-depth sector research, knowledge of technology and a global network with insight about business opportunities to the table. We combine more than one hundred years of history in investment banking with an entrepreneurial spirit and a passion for all things tech.

Our society is changing and technology drives that change. To find ideas and solutions that can shape our future, companies must be financed, continuously adapt themselves to new surroundings and develop solutions to problems that arise. We are here to provide capital, find solutions to challenges and negotiate in the best interest of our clients.

We use our industrial and technological knowledge, global network and passion for deal making to surpass our clients' expectations. We want to create opportunities that can't be found elsewhere and execute the best possible deals for our clients' specific needs.

---

Norges Bank Investment...

Bank og finans

Attending:

- Internship presentations

Norges Bank Investment Management manages the Government Pension Fund Global, currently valued at about 8,000 billion kroner. As manager of one of the world's largest funds, we have developed a highly skilled investment organisation with a global outlook. We are an organisation of more than 550 people from over 35 countries, with offices in Oslo, London, New York, Singapore and Shanghai.

We are recruiting high-performing graduates for the 2018 Investment Talent Programme. The two-year programme features comprehensive personal and professional development opportunities. High performers may obtain an external secondment and further education. The programme is designed for highly motivated and skilled candidates with recent university degrees who are looking for an exciting and demanding career in international investment management.

We are recruiting trainees for our three investment areas Equity Strategies, Allocation Strategies and Asset Strategies, as well as our Investment Risk area.

---

Etterretningstjenesten

IT

Attending:

- Internship presentations

Ikke aktuelt men:

The Norwegian Intelligence Service is Norway's only foreign intelligence service. NIS collects information about situations and conditions outside the nation's borders. The purpose of intelligence services is to help provide Norwegian authorities with a solid foundation on which to make decisions in matters that concern foreign, security, and defence policies.

---

Ingenia

Bygg, Energi

Attending:

- Internship presentations

Ingenia are engineering consultants within energy, HVAC and sanitation. We provide solutions for the construction industry within both the public and private sector. Our goal is to deliver functional and cost-efficient solutions which are invisible to the end users.

---

Arkwright Consulting

Attending:

- KarriereKvelden
- Internship presentations

Arkwright is a Northern European corporate development firm. We offer strategy and M&A advisory services to leading corporations in Oil Service, Retail, Media, Financial Services and Private Equity. Working at Arkwright provides a unique opportunity to work with senior management on challenges that will shape the future of their organisations.

The Oslo-office today employs approximately 30 consultants and 10 people in corporate finance. Due to our small size our employees have strong impact on the direction of the company, as well as a unique opportunity for personal development.

Arkwright is currently present in Oslo, Stockholm, Hamburg and Zürich.

---

Capgemini

IT

Attending:

- KarriereKvelden
- Internship presentations

With more than 190,000 people, Capgemini is present in over 40 countries and celebrates its 50th Anniversary year in 2017. A global leader in consulting, technology and outsourcing services, the Group reported 2016 global revenues of EUR 12.5 billion. Together with its clients, Capgemini creates and delivers business, technology and digital solutions that fit their needs, enabling them to achieve innovation and competitiveness. A deeply multicultural organization, Capgemini has developed its own way of working, the Collaborative Business Experience™, and draws on Rightshore®, its worldwide delivery model.

Learn more about us at www.capgemini.com.

Rightshore® is a trademark belonging to Capgemini

---

Schibsted ASA

IT, Media

Attending:

- KarriereKvelden
- Internship presentations

Once again, Schibsted is a proud partner of UKA.

What started as a small publishing house, founded by Christian Schibsted in 1839, has become a global media group with broad scope. Schibsted has a bold strategy to become a global leader in classified advertising, growth and media houses, and we have 6,900 employees in 30 countries. Some of our biggest brands in Norway is FINN.no, Aftenposten, VG, E24 and Mittanbud.no.

To strengthen Schibsted's digital transformation, Schibsted Product and Technology aims to develop innovative products and services. We will deliver the best customized solutions so that we are well positioned for further growth.

To increase our ability to innovate and make us adaptable to changing needs, we want to recruit the best talent, and the student community in Trondheim is thus a very attractive venue.

---

MOE Raadgivende Ingeni...

Bygg

Attending:

- KarriereKvelden
- Internship presentations

MOE AS is a multidisciplinary consulting engineer group. We strive to be the preferred design partner for leading architects and developers. We strive to be one of the very best workplaces, no matter whether you're an experienced engineer or just got your engineering degree. We provide consultancy services in HVAC, electrical & light design, structural design, environmental consultancy services, traffic planning and road design.

Site management and general client consultancy are also central aspects of our business.

Our Norwegian offices are located in Asker, near Oslo and in Ski. In Denmark we've got 6 offices and operate a large outsourcing office in the Manilla in the Philippines. All offices operate as very independent units, meaning we have a flat organization and a very open tone. At MOE we want to give our employees a good balance between responsibility and freedom and wish to fill our workday with exciting projects and tasks. All our employees are continually looking for new ways to offer our clients new services and disciplines, which also means we're continually creating new career opportunities for ourselves, that type of evolution is just part of our DNA.

Every year in September we arrange a study trip for all 680 employees and have visited Madrid, Barcelona, London, Istanbul, Lisbon and many other places. We know how to celebrate our victories by throwing parties, we can offer a nice onsite restaurant and have professional training facilities on site.

You could say that we work hard to play hard, and we look forward to welcoming you onboard!

---

BearingPoint

Attending:

- Internship presentations

BearingPoint is an independent management and technology consultancy with European roots and a global reach. The company operates in three units: Consulting, Solutions and Ventures. Consulting covers the advisory business; Solutions provides the tools for successful digital transformation, regulatory technology and advanced analytics; Ventures drives the financing and development of start-ups. BearingPoint's clients include many of the world's leading companies and organizations. The firm has a global consulting network with more than 10,000 people and supports clients in over 75 countries, engaging with them to achieve measurable and sustainable success.

---

Hydro

Industri og produksjon, Energi

Attending:

- KarriereKvelden
- Internship presentations

Hydro is a global aluminium company with production, sales and trading activities throughout the value chain, from bauxite, alumina and energy generation to the production of primary aluminium and rolled products as well as recycling. Based in Norway, the company has 13,000 employees involved in activities in more than 40 countries on all continents. Rooted in more than a century of experience in renewable energy production, technology development and progressive partnerships, Hydro is committed to strengthening the viability of the customers and communities we serve.

---

AF Gruppen Norge AS

Bygg, Eiendom, Energi, Petroleum, Maritim og offshore

Attending:

- Internship presentations

AF Gruppen is one of Norway's leading contracting and industrial groups with operations in the areas of Civil Engineering, Environment, Building, Property, Energy and Offshore.

We have always been an independent company, proud of our strength and ability to perform complex tasks. Our entrepreneurial spirit has been characterised by the ability and will to think differently and find better, more future-oriented ways in which to generate value. AF- Addressing Future!

Our entrepreneurial spirit is about the ability to think a little differently and to find more forward looking ways of creating value. We at AF have been creating value for our customers since 1985 through a range of assignments in building, civil engineering, demolition and energy optimisation.

AF is growing all the time and needs more people, both newly educated and more experienced. Would you like a job offering constant challenges in a company with enough muscle and power to take on the biggest and most exciting projects? Do you have integrity, ambition and the will to work? Do you want to build your own career in a social and engaging environment? Now you have your chance!

---

SopraSteria AS

IT

Attending:

- KarriereKvelden
- Internship presentations

Sopra Steria, a European leader in digital transformation, provides one of the most comprehensive portfolios of end-to-end service offerings on the market: consulting, systems integration, software development, infrastructure management and business process services.

Sopra Steria is trusted by leading private and public-sector organisations to deliver successful transformation programmes that address their most complex and critical business challenges. Combining high quality and performance services, added value and innovation, Sopra Steria enables its clients to make the best use of digital technology.

With 40,000 employees in more than 20 countries.

---

Capgemini Consulting

Attending:

- KarriereKvelden
- Internship presentations

Capgemini Consulting is the Global Strategy and Transformation Consulting brand of the Capgemini Group, specializing in advising and supporting organizations in transforming their business, from the development of innovative strategy through to execution, with a consistent focus on sustainable results. Capgemini Consulting proposes to leading companies and governments a fresh approach which uses innovative methods and the talents of over 3,600 consultants world-wide.

---

EY

Attending:

- KarriereKvelden
- Internship presentations

As a global leader in assurance, tax, transaction and advisory services, we're using the finance products, expertise and systems we've developed to build a better working world. That starts with a culture that believes in giving you the training, opportunities and creative freedom to make things better. Whenever you join, however long you stay, the exceptional EY experience lasts a lifetime. And with a commitment to hiring and developing the most passionate people, we'll make our ambition to be the best employer by 2020 a reality.

---

Statkraft

Energi

Attending:

- Internship presentations

Statkraft is a leading company in hydropower internationally and Europe's largest generator of renewable energy. The Group produces hydropower, wind power, gas-fired power and district heating, and is a global player in energy market operations. Statkraft has 3800 employees in more than 20 countries.

---

Deloitte

Bygg, Eiendom, Industri og produksjon, Energi, Shipping, Transport og logistikk, Bank og finans, IT, Telekom, Media, Helse

Attending:

- KarriereKvelden
- Internship presentations

Deloitte provides audit, consulting, financial advisory, risk advisory, tax and related services to public and private clients spanning multiple industries.

Deloitte serves four out of five Fortune Global 500 ® companies through a globally connected network of member firms in more than 150 countries and territories bringing world-class capabilities, insights, and high-quality service to address clients' most complex business challenges. Deloitte is an international organization with more than 244,000 employees in more than 150 countries.

---

Teach First Norway

Industri og produksjon, Energi, Petroleum, Maritim og offshore

Attending:

- Internship presentations

Teach First Norway er et spesialdesignet 2-årig ledelsesutviklingsprogram for nyutdannede ledertalenter med master- eller doktorgrad innen realfag. Som Teach First-kandidat vil du jobbe fulltid som matematikk- og/eller naturfagslærer på en utfordrende ungdoms- eller videregående skole i Oslo samtidig som du følger et krevende utdannings- og utviklingsprogram; dette inkluderer intensiv opplæring i England sammen med engelske Teach First-kandidater ("Summer Institute"), formell lærerkvalifisering (PPU), kompetanseutvikling i regi av Statoil og tett oppfølging av mentorer og veiledere.


Teach First Norway ble etablert i 2009 av Utdanningsetaten i Oslo og Statoil, og i samarbeid med Universitetet i Oslo og Teach First-organisasjonen i England med det formål å styrke elevresultatene i realfagene som grunnlag for økt rekruttering til høyere realfaglige studier. Samtidig retter programmet seg mot de mest utfordrende skolene i Oslo hvor du som Teach First-kandidat vil gjøre en viktig innsats som lærer og leder for de ungdommene som trenger deg aller mest. Teach First Norway handler om å gjøre en forskjell – for deg selv, for samfunnet og for dine elever.

MULIGHETER - Lederutvikling

For å bli en god leder må du utøve lederskap i praksis. Som lærer er du en leder fra dag én. Ingen andre yrker gir deg en slik mulighet til å gå rett fra studier til en lederposisjon med fullt ansvar for utvikling, prestasjoner og resultater. Klasserommet er en av de beste arenaene for å utvikle og trene lederferdigheter.

INTERNATIONAL ERFARING:

Teach First Norway bygger på Teach First i England hvor programmet er blitt et av de mest populære karriereveiene for nyutdannede. I din innledende opplæring vil du delta på "Summer Institute" i England som inkluderer praksis på en utfordrende engelsk skole.

KARRIERE:

Teach First-programmet gir deg en unik mulighet til å utvikle dine lederegenskaper, styrke din kompetanse og gi deg et fortrinn karrieremessig – uansett hvilken vei du velger å gå etter dine to år som Teach First-kandidat. Programmet varer i 2 år, men ved fullført PPU er du garantert fast ansettelse i Osloskolen.

TILPASSET UTDANNING:

Fokuset det første året er å utvikle deg som en god leder i klasserommet. Som en viktig del av Teach First Norway inngår praktisk-pedagogisk utdanning (PPU). Strukturen på PPU er tilpasset din arbeidssituasjon og består av ukesamlinger og veiledninger på skolen.

GODE BETINGELSER:

Du vil være ansatt i Osloskolen i full jobb, men du vil få noe nedslag i undervisningsplikten for å kunne følge de andre elementene som inngår i Teach First-programmet. Vi tilbyr gode lønns- og arbeidsbetingelser.

Teach First Norway er et verdibasert utviklingsprogram. Som TFN-kandidat må du identifisere deg med og etterleve programmets verdier:

åpen, modig, tett-på og omtenksom.

OPPTAKSKRAV:

- Master- eller doktorgrad innen realfagene (avsluttes senest sommer 2018)

- Utmerkede akademiske resultater

- Flytende i norsk og engelsk

- Inntil ett års arbeidserfaring

Du må oppfylle fagkravene til PPU i naturfag og/eller matematikk.

Se www.teachfirstnorway.no for ytterligere informasjon og stillingsutlysning.

---

Bekk Consulting

Attending:

- KarriereKvelden
- Internship presentations

BEKK is a Norwegian company with 400 specialists in strategy, design and technology. We work with businesses that have ambitious goals and that give us demanding challenges. We believe in smart use of technology, interdisciplinary teams and the ability to think differently. This enables us to create solutions that challenge conventional wisdom, and create new opportunities for our customers.

---

SINTEF

Bygg, Industri og produksjon, Energi, Petroleum, Maritim og offshore, Transport og logistikk, Helse, IT, Telekom

Attending:

- Internship presentations

SINTEF is Scandinavia's largest independent research organisation. For more than 60 years our research has developed solutions and innovations for the benefit of society. This has made SINTEF into a world-leading research institute with specialist international expertise in the fields of technology, the natural sciences, medicine and the social sciences. SINTEF's employees are working to achieve our vision – "technology for a better society". www.sintef.com

---

Asplan Viak AS

Bygg, Energi, Transport og logistikk

Attending:

- Internship presentations

Asplan Viak is one of Norway's largest companies of consulting engineers and architects. For close to 60 years, the company has provided interdisciplinary advice and analysis to public and private organisations. We have approximately 900 staff spread across 31 office locations. The organisation is divided into two divisions: Planning and Architecture and Building and Infrastructure. Asplan Viak is owned by the Asplan Foundation (Stifelsen Asplan).

Our consultants represent a number of professional fields. We often work in interdisciplinary teams and aim to develop holistic, environmentally-friendly and functional solutions – in close dialogue with our clients.

---

Kommunalbanken

Bank og finans

Attending:

- Internship presentations

Kommunalbanken Norway (KBN) finances important welfare services through providing credit to the local authorities in Norway. KBN's mandate is to provide the local government sector with stable and cost efficient long-term financing. KBN's lending to the local government sector is funded by issuing securities in the international capital markets, maintaining the highest possible credit rating of AAA/Aaa. Measured by total assets, KBN is Norway's third largest financial institution with loans to nearly all of the country's municipalities. KBN is a wholly owned state company. Our vision is to be a long-term partner for local welfare.

---

McKinsey & Company

Attending:

- Internship presentations

McKinsey & Company is a global management consulting firm that serves leading businesses, governments, non governmental organizations, and not-for-profits. We help our clients make lasting improvements to their performance and realize their most important goals. Over nearly a century, we've built a firm uniquely equipped to this task.

We serve clients at every level of their organization, in whatever capacity we can be most useful, whether as a trusted advisor to top management or as a hands-on coach for front line employees. For every engagement, we assemble a team with the most appropriate experience and expertise.

---

mnemonic

IT, Telekom

Attending:

- KarriereKvelden
- Internship presentations

mnemonic helps businesses manage their security risks, protect their data and defend against cyber threats. Our expert team of security consultants, product specialists, threat researchers, incident responders and ethical hackers, combined with our Argus security platform ensures we stay ahead of advanced cyberattacks and protect our customers from evolving threats.

Acknowledged by Gartner as a notable vendor in delivering Managed Security Services, threat intelligence and advanced targeted attack detection, we are among the largest IT security service providers in Europe, the preferred security partner of the region's top companies and a trusted source of threat intelligence to Europol and other law enforcement agencies globally.

With intelligence-driven managed security services, 120+ security experts and partnerships with leading security vendors, mnemonic enables businesses to stay secure and compliant while reducing costs.

---

Bain & Company

Attending:

- Internship presentations

Bain & Company is one of the world's top business consulting firms. We help global leaders with their organization's most critical issues and opportunities. Together, we create enduring change and results.

---

The Boston Consulting ...

Attending:

- KarriereKvelden
- Internship presentations

The Boston Consulting Group (BCG) is a global management consulting firm, and the world's leading adviser on business strategy. We partner with our clients to solve the hardest problems challenging their businesses.

At the core of our business and our organization is close collaboration—among our employees at all levels and with our clients. Working together, our people continually challenge themselves and their colleagues to develop and implement innovative new approaches. Working at BCG will help you develop the skills and confidence you need in a supportive environment that respects the views of every individual. Hands-on learning, support from your team, and innovative training programs will allow for a smooth transition from the classroom to the real world of business.

---

QVARTZ

Attending:

- KarriereKvelden
- Internship presentations

We are a management consulting company with offices in Copenhagen, Hamburg, New York, Oslo and Stockholm. Our heritage is Nordic and our reach is global. We deliver what we like to call 'next practice' management consulting: the ability to tackle & solve complex problems combined with the ability to engage & mobilise client organisations. Rigorous analysis hand in hand with behavioural change, helping companies towards their 'next practice'.

---

Forsvarsmateriell

Maritim og offshore, IT

Attending:

- Internship presentations

Forsvarsmateriell skal sikre at Forsvaret og øvrige virksomheter i forsvarssektoren får tilgang på kostnadseffektivt og sikkert materiell i tråd med vedtatte langsiktige planer. Etaten skal medvirke til en kvalitetsforbedring av materiellinvestering og materiellforvaltning med en sterkere strategisk styring.​

Forsvarsmateriell er ansvarlige for materiellet hele levetiden og for at flere tusen militære kjøretøy, over hundre fly og helikopter, fartøy og ubemannede system alltid er tilgjengelige for styrkene våre. Materiellet blir oppdatert og oppgradert slik at ytelsen oppfyller krav som er satt av Forsvaret og andre oppdragsgivere. Vi legger særlig vekt på tilrettelegging for drift, med fokus på levetidskostnader.

​Forsvarsm​ateriell har cirka 1300 ansatte. 60 prosent av disse er sivile og resten militære.

---

BDO AS

Attending:

- Internship presentations

ABOUT BDO

We are one of the largest providers of professional services in Norway with more than 1350 employees on locations across the country. The customer experience is all about competitiveness and loyalty; it's a matter of attracting customers and keeping them. We believe customers will choose the partner who can provide the best experience over time and this requires expert and motivated employees in continuous development. It's through our people that we in BDO will achieve the goals we set ourselves.

ARE YOU A CHALLENGER?

If so, then a career with BDO may be something for you. We place the emphasis on securing and adding value for our customers. We therefore need to employ people who are committed and motivated, who have the will and the ability to discover what lies behind the figures. We are looking for people who are prepared to challenge and provide the additional expertise required to produce the ideal solutions and the best customer experience.

We employ candidates with a bachelor's or master's degree in a financial discipline or another relevant field of study. We seek to employ people who are professionally expert, who like challenges, are dedicated and who are ambitious.

If, in addition, you have a burning desire to succeed; if you like people just as much as you like numbers; if you are good-humoured and readily grasp the importance of creating a congenial working environment; and if you possess good inter-personal and communication skills – then you may be the right person for us.

---

Posten Norge AS

Transport og logistikk

Attending:

- Internship presentations

Posten Norge AS is a Nordic postal and logistics group that develops and delivers integrated solutions in postal services, communications and logistics, with the Nordic region as its home market.

Posten Norge AS has two brands, Posten and Bring. Posten concentrates on the consumer market in Norway, while Bring is aimed at the corporate market in the Nordic region.

---

Wood Group Norway AS

Industri og produksjon, Petroleum, Maritim og offshore

Attending:

- Internship presentations

Wood Group is an international energy services company with around $6bn sales and operating in more than 50 countries. The Group designs, modifies, constructs and operates industrial facilities mainly for the oil & gas sector, right across the asset life-cycle. We enhance this with a wide range of specialist technical solutions including our world leading subsea, automation and integrity solutions. Our real differentiator is our range of services, the quality of our delivery, the passion of our people, our culture and values. Wood Group Norway employs more than 450 people and has offices in Sandefjord, Stavanger, Bergen, Oslo and Moss.

Visit Wood Group at www.woodgroup.com and connect with us on LinkedIn and Twitter.

---

If

Bank og finans

Attending:

- Internship presentations

If insures all that is valuable in life: people, animals, homes, cars and more. We also help companies to ensure that it is business as usual even if they suffer a claim. Thanks to 6 300 skilled employees, our 3.6 million customers in the Nordic and Baltic countries have the right coverage and can feel confident that they will get the help they need – if something should happen. As an IW Enterprise we are committed to diversity and encourage qualified candidates to apply regardless of age, gender, disability, cultural or ethnic background.

---

COWI

Bygg, Energi

Attending:

- Internship presentations

COWI is a leading consulting group that creates value for customers, people and society through our unique 360° approach.

Based on our world-class competencies within engineering, economics and environmental science, we tackle challenges from many vantage points to create coherent solutions for our customer.

With offices all over the world, we combine global presence with local knowledge to take on projects anywhere in the world - no matter how large or small. At any given moment, we are involved in more than 14,000 projects.

We have more than 85 years experience in the business, and COWI is a leader within its field because our more than 6,500 employees are leaders within theirs.

Together with our customers, we create coherence in tomorrow's sustainable societies.

---

KPMG

Attending:

- Internship presentations

KPMG is a global network of professional firms providing Audit, Accounting, Tax and Advisory services. We have more than 189,000 people working in 152 countries around the world. KPMG Norway is a full service firm with around 1000 partners and staff, and 25 offices from Alta in the North to Kristiansand in the South. Every day, we work to deliver innovative, relevant and future-oriented services to our customers. KPMG gives you the opportunity to work with a variety of areas within both Management Consulting, Deal Advisory, Risk Management, Digitalization and Cyber Security.

Each year we hire ambitious graduates that aspire to become tomorrow's professional experts, industry specialists, managers and partners. As a graduate, you get the opportunity to work with a wide range of customers in different industries. At KPMG, you become part of an interdisciplinary and international environment that focuses on knowledge sharing and professional development. We help you find your direction and together we create a development program that will guide you towards the career you want.

Summer internship

A summer internship at KPMG is an excellent way to learn business skills, partner with a mentor, build your network, and get real-world experience before graduation. You will spend the summer working in advisory on real projects with experienced consultants. Apply at kpmg.no/karriere

KPMG International Case Compeition (KICC)

KICC is one of the world's biggest case competitions. You and the rest of your team will be presented with a series of complex business challenges to solve. You will compete with talented students, gaining valuable insight into what it's like to work with clients. The Norwegian winning team receives a 20 000kr cash prize and participation at the International Final in Kuala Lumpur in April 2018. NTNU won the Norwegian round in 2016 and went to the international final in Dubai.

For more information kpmg.no/karriere

Read more about KPMG and our services at kpmg.no

Instagram: #kpmgnorway and Facebook: KPMG Norway

---

RELEX

IT

Attending:

- Internship presentations

RELEX Solutions provides an integrated retail and supply chain planning system that delivers impressive results for customers around the world.

Through precise demand forecasting, automated replenishment, revolutionary space planning and assortment optimization, RELEX helps businesses plan better, sell more and waste less however fast the market changes.

Through our retail expertise and technology, we build strong, enduring, award-winning partnerships with our customers. RELEX's success is inseparable from theirs.

RELEX Solutions is trusted by leading brands including WHSmith, Morrisons, AO.com, Coop Denmark and Rossmann, and has offices across North America and Europe.

---

Norges Bank

Bank og finans

Attending:

- Internship presentations

Norges Bank (The Norwegian Bank) is the country's central bank. It aims to promote economic stability in Norway. The Bank has executive and advisory tasks in monetary policy and will contribute to robust and efficient payment systems and financial markets. Norges Bank manages the country's foreign exchange reserves and the Government Pension Fund Global (SPU). By the end of 2016 there were about 900 employees in Norges Bank.

---

OPAK AS

Bygg, Eiendom

Attending:

- Internship presentations

OPAK AS is one of Norway's leading providers of project and site management services for onshore projects. Our core services are project, design and site management; building and area surveys; structural damage assessment; and energy, environmental, QA and HSE consultancy. In all of these fields, OPAK has a wide range of specialists on its staff.

---

PGS

Petroleum, Maritim og offshore

Attending:

- Internship presentations

PGS provides images and 3D models of the subsurface beneath the ocean floor that oil companies use to find oil and gas reserves worldwide. Our services include acquisition and processing, imaging, reservoir analysis and interpretation of seismic and EM data.

We are a leader in our field. To maintain our lead we continuously train and develop our people, as well as improve our technology. PGS employees are talented people from a wide variety of fields. Much is expected of them and they are rewarded for their performance.

Our global organization is highly effective, and structured with relatively few layers of management. This means that people are easily heard and seen, and have access to a variety of opportunities to develop their skills and excel in their careers.

---

Clarksons Platou Secur...

Shipping, Bank og finans

Attending:

- Internship presentations

Clarksons Platou Securities is a full service investment bank located in Oslo and New York. We offer a range of financial advisory services to our global clients under regulatory licenses in both Norway and the US. With a specialization in the global maritime sectors we offer services including equity and fixed income sales and trading, equity and credit research, corporate access and corporate finance services, including advising clients on a range of equity and debt capital markets and M&A transactions. Clarksons Platou Securities is a part of the Clarksons Platou Group which is the world`s leading provider of integrated shipping services established in 1852 which comprises 49 offices in 20 countries with over 1400 employees.

---

Acando

IT

Attending:

- Internship presentations

Acando is the consulting company who with equal parts of technical excellence and insight into human behavior - innovates, streamlines and mobilizes organizations for sustainable change.

The Group has approximately 1700 employees allocated over five countries. Acando had sales of more than 2 billion SEK in 2016 and is listed on Nasdaq Stockholm.

---

RSM Norge AS

Attending:

- Internship presentations

RSM is the medium-sized audit and advisory firm in Norway. In fact, we're just the right size: big enough to attract exciting and prestigious clients with complex issues, and big enough to have our own football tournament, yet small enough to create a workplace environment where everyone knows each other and where the welfare of the individual is taken care of.

While we want all our employees to be challenged and to perform at a high level, we also want to see a good work–life balance. At RSM we work in teams and in close cooperation with the firm's partners.

We go to work to create positive client experiences. We work with other firms that are also just the right size, enabling us to see close up how our clients actually run their businesses.

One of our most defining features is our sense of community. RSM is characterised by its team spirit and good cooperation between employees. Our staff genuinely want others to succeed, and they don't regard career development as a zero-sum game.

Already at an early stage in your career you will be given the responsibility and opportunities to work on a broad spectrum of tasks. Later, you may choose to specialise in an area you particularly enjoy. A former generalist often makes a better specialist.

At RSM we do not offer jobs; we offer careers. Our philosophy is that if you provide your expertise, motivation and hard work, we will provide you with the right environment in which to grow.

---

Intro Trainee

Bygg, Eiendom, Industri og produksjon, Energi, Petroleum, Maritim og offshore, Transport og logistikk, Bank og finans, Helse, IT, Telekom, Media

Attending:

- Internship presentations

Intro Trainee is a regional traineeprogram in Trøndelag. We look for students with minimum a bachelors degree who would like to start their career working as a trainee in Trøndelag.

Knowing the Norwegian language is a prerequisite for applying to the traineeprogram.

---

Diplom-Is AS

Industri og produksjon

Attending:

- Internship presentations

Diplom-Is AS is a wholly owned subsidiary of TINE SA and is the largest ice cream supplier in Norway. We manufacture and market ice cream and frozen desserts under the following trademarks: Diplom-Is, Mövenpick, Mars Ice Creams and Nestle. Our main brands are Royal, Dream, Wanted, Døla-Is, Krone-Is, Pin-Up, Lollipop, Sandwich, Pia and Gullpinne. Our manufacturing facility is located at Gjelleråsen, near Oslo.

Net turnover is approximately one billion Norwegian kroner per annum. The company has an average of around 420 FTEs.

---