Information
---
KarriereDagene is Norway's largest career fair where companies from a wide array of sectors and industries come to Trondheim to meet students from NTNU. This is a unique opportunity to get in touch with potential employers and get useful information about relevant trainee- and internship-positions. Perhaps you will meet your future colleagues in the exhibition hall?

Does your company wish to participate at KarriereDagene 2019? Register here

Aim high!

With more than 200,000 employees in over 40 countries, Capgemini is among the world's leading IT consulting firms. Capgemini devlop and implement technology solutions that help customers fulful their potential.

In Norway we have approximately 1600 consultants working on a number of exciting public and private sector projects. We have offices in Oslo, Trondheim, Bergen, Stavanger, Fredrikstad and Lillehammer.

Accenture is a global consulting company that provides services within strategy, consulting, digitization, technology, security and outsourcing. With around 1,000 employees in Norway, we work in the field of business and technology to help our customers increase their performance and develop sustainable value for society.
We drive innovation for a simplified everyday life. We do this through meaningful projects like RescueMe, MinKiosk and Kjernejournal, and for customers like WWF, Norgesgruppen and Statens Vegvesen.
For more information about us and our opportunities, visit us at
www.accenture.no/student

No one knows how the future will play out. But our aim is to be prepared, by being approachable and committed and by believing that success depends on the contribution of individuals in collaboration.
If you feel like shaping tomorrow with us - visit
www.sweco.no/karriere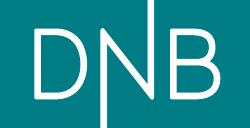 DNB is Norway's largest financial services group in addition to being leading in the Nordic region. But we are more than just a bank.
The banking and financial industry is changing and the customer behavior is in constant development. Therefore, DNB has its full focus on digitalization and business development. We shall be first with innovative solutions in the new digital banking reality and have ambitions to become one of Europe's leading technological companies.
Do you want to make a difference already from day one? Then you might be the one we are looking for.
Capgemini Norge

IT, Konsulent og rådgivning

Attending:

- KarriereKvelden
- Internship presentations

With more than 200,000 employees in over 40 countries, Capgemini is among the world's leading IT consulting firms. Capgemini devlop and implement technology solutions that help customers fulful their potential.

In Norway we have approximately 1600 consultants working on a number of exciting public and private sector projects. We have offices in Oslo, Trondheim, Bergen, Stavanger, Fredrikstad and Lillehammer.

---

Accenture

IT, Konsulent og rådgivning

Attending:

- KarriereKvelden
- Internship presentations

Accenture is a global consulting company that provides services within strategy, consulting, digitization, technology, security and outsourcing. With around 1,000 employees in Norway, we work in the field of business and technology to help our customers increase their performance and develop sustainable value for society.

We drive innovation for a simplified everyday life. We do this through meaningful projects like RescueMe, MinKiosk and Kjernejournal, and for customers like WWF, Norgesgruppen and Statens Vegvesen.

We have fun both at work and outside the office. With over 20 different social groups ranging from sports teams like volleyball, football, and skiing to revue, e-sports and party committees, we have something for everyone.

For more information about us and our opportunities, visit us at accenture.no/student

---

Sweco

Bygg, Energi, Transport og logistikk

Attending:

- KarriereKvelden
- Internship presentations

No one knows how the future will play out. But our aim is to be prepared, by being approachable and committed and by believing that success depends on the contribution of individuals in collaboration. If you feel like shaping tomorrow with us - visit www.sweco.no/karriere

---

DNB

Eiendom, Bank og finans, Forsikring, IT, Konsulent og rådgivning, Innovasjon

Attending:

- KarriereKvelden
- Internship presentations

DNB is Norway`s largest financial services group and one of the largest in the Nordic region in terms of market capitalization. The Group offers a full range of financial services, including loans, savings, advisory services, insurance and pension products for retail and corporate customers.

The banking and finance industry is changing and customers' behavior in a constant development. Therefore, DNB has full focus on digitalization and business development. We would like to be the first with innovative solutions in the new digital banking business and have ambitions to become one of Europe's leading technology companies.

There are countless opportunities at DNB, and we think that is why we have been voted as Norway's most attractive employer for financial students for several years. Now, we are also at the forefront for technology students. This motivates us to become even better, while making us more aware of our responsibility and role in society.

---

Visma

IT, Konsulent og rådgivning



Visma makes businesses more efficient, through offerings of software, commerce solutions, retail IT-solutions, and IT-related projects and consulting. We simplify and digitalize core business processes within the private and public sector. 800 000 customers in Northern Europe utilize our products and services. We are more than 7 000 employees and our net revenue amounted to NOK 9 146 million in 2017.

---

Ignite

NTNU Bridge og Karrier...

Offentlig administrasjon, Utdanning

NTNU Karriere are the students career service helping students cope with their studies, find the right studies and give counseling for job applications. We show you the opportunities and give you advise for your choices.

NTNU Bridge is NTNU's official careers portal, providing an online forum where employers and students can connect for theses, internships and careers. We help you gain access to professional experience and relevant work after graduation.

Revolve educate future engineers through a real engineering project.

---

Ardoq og Solution Seeker

IT, Energi, Petroleum

Ardoq: Ardoq is one of the fastest growing IT companies in Norway, using the latest generation of Graph and AI technology to let our customers to build a digital twin of their enterprise. Our software (SaaS) enables them to make faster and more accurate decisions to support their digitalization efforts, as well as supporting privacy, cyber security initiatives and day-to-day operations. We have over 70 customers across the world, and work with some of the biggest companies in Norway and worldwide. If you want to learn how you can build your career in a fast paced international technology company - come and have a chat at our stand!

Solution Seeker: Solution Seeker – a NTNU deep-tech spin-off company – is developing ProductionCompass AI, the world's first artificial intelligence for upstream oil & gas production optimization. The company has a solid background from a decade of research initiatives at Engineering Cybernetics and Industrial Economics and Technology at NTNU. The solutions are currently being piloted with ConocoPhillips, Neptune Energy, Wintershall, Lundin and Aker BP on six fields in Norway. Solution Seeker holds offices at Oslo Science Park, in an exciting environment where science and technology intersect.

---

Ludenso og StartupLab

Media, Innovasjon, Varehandel, Utdanning, IT

Ludenso: In the future, the real world will be seamlessly integrated with the digital. A perfect world of Agumented Reality.

Whether this will be achieved through lenses, chips, or smartglasses - we do not know. However, we do know that smartphone based AR, backed by Googles ARCore, and Apples' ARKit, will play a big part in the transition from where we are today, and where we will be in the future.

At Ludenso (formerly MovieMask), we're making the next hardware-platform for mobile based AR, and would love to talk to talents with a passion for technology in general, and programming specifically. We're seeking positive and fearless doers, who wants to become a part of a growth-journey changing the way we interact and engage with technology.

Our first product aimed to change the way people consume their media content, and has sold over 10.000 units across 70 countries. Now, our team of of passionate and visionary doers, are focusing all our efforts on AR, and have already made several applications and have a base of 100 developers eager to develop apps for our hardware-kit.

If you're a futurists with a passion for technology, we hope you'll take the time to visit our stand!




StartupLab: StartupLab is Norway's leading incubator for tech startups, and our mission is to help build more strong and growth-efficient technology companies out of Norway. We do this by supporting ambitious tech entrepreneurs in the early stages by linking them to established businesses, investors, relevant advisors and talents. Since 2012, we have worked with more than 250 companies and we are currently working with 82 companies in the incubator. StartupLab alumni include Huddly, No Isolation, reMarkable, Kahoot and Zwipe.

---

Schlumberger

Energi, Petroleum, Maritim og offshore, IT

Schlumberger is the world's leading provider of technology for reservoir characterization, drilling, production, and processing to the oil and gas industry. Working in more than 85 countries and employing approximately 100,000 people who represent over 140 nationalities, Schlumberger supplies the industry's most comprehensive range of products and services, from exploration through production and integrated pore-to-pipeline solutions for hydrocarbon recovery that optimize reservoir performance

---

Prokura

Konsulent og rådgivning

Prokura is a young consultancy company, specializing in purchasing and supply chain. We employ some of the best consultants and experts in these areas. Our consultants are specialists. We understand precisely how to optimize purchasing and supply chain operations and overcome any related problems.

Strong advice combined with innovative tools can create value for your company now – and for many years to come. Our rapid success is based on creating concrete and measurable results for our clients.

---

Aibel AS

Energi, Petroleum, Maritim og offshore

About Aibel

Aibel is a leading service company within the upstream oil & gas and offshore wind industries. We provide our clients with optimal and innovative solutions within engineering, construction, modifications and maintenance throughout the entire life cycle. Aibel's 4,000 skilled employees are located close to our customers at the company's nine offices in Norway, Denmark and South East Asia. In addition, we operate two modern yards in Haugesund (Norway) and Laem Chabang (Thailand) with complete prefabrication and construction capabilities.

---

Fearnley Securities

Energi, Maritim og offshore, Shipping, Bank og finans

Fearnley Securities was established in 1987 and is an independent and research focused full-service investment bank, a member of the Oslo Stock Exchange, and part of the Astrup Fearnley Group. From our offices in Oslo and New York we provide a full range of brokerage and investment banking services for our domestic and global clients.

The Astrup Fearnley Group has approximately 350 employees worldwide and a strong global presence with offices in 13 strategic maritime- and capital market hubs, including Oslo (Headquarter), Paris, London, New York, Houston, Tokyo, Seoul, Beijing, Shanghai, Hong Kong, Mumbai, Singapore and Santa Barbara

---

Statnett

Energi



Statnett is Norway's Transmission System Operator. As a TSO, Statnett is responsible for ensuring a stable and secure supply of electricity by coordinating production and consumption, ensuring long-term quality of supply by developing the transmission grid, offering equal access to the transmission grid to market actors and ensuring available transmission routes by means of good maintenance practices.

---

Revolve NTNU

Utdanning

Vi utdanner fremtidens ingeniører gjennom praktisk erfaring i et ekte ingeniørprosjekt

---

NTNU Karriere og NTNU ...

Offentlig administrasjon, Utdanning

NTNU Karriere are the students career service helping students cope with their studies, find the right studies and give counseling for job applications. We show you the opportunities and give you advise for your choices.

NTNU Bridge is NTNU's official careers portal, providing an online forum where employers and students can connect for theses, internships and careers. We help you gain access to professional experience and relevant work after graduation.

---

Ludenso

Media, Innovasjon, Varehandel, Utdanning

In the future, the real world will be seamlessly integrated with the digital. A perfect world of Agumented Reality.

Whether this will be achieved through lenses, chips, or smartglasses - we do not know. However, we do know that smartphone based AR, backed by Googles ARCore, and Apples' ARKit, will play a big part in the transition from where we are today, and where we will be in the future.

At Ludenso (formerly MovieMask), we're making the next hardware-platform for mobile based AR, and would love to talk to talents with a passion for technology in general, and programming specifically. We're seeking positive and fearless doers, who wants to become a part of a growth-journey changing the way we interact and engage with technology.

Our first product aimed to change the way people consume their media content, and has sold over 10.000 units across 70 countries. Now, our team of of passionate and visionary doers, are focusing all our efforts on AR, and have already made several applications and have a base of 100 developers eager to develop apps for our hardware-kit.

If you're a futurists with a passion for technology, we hope you'll take the time to visit our stand!

---

Ardoq

IT



Ardoq is one of the fastest growing IT companies in Norway, using the latest generation of Graph and AI technology to let our customers to build a digital twin of their enterprise. Our software (SaaS) enables them to make faster and more accurate decisions to support their digitalization efforts, as well as supporting privacy, cyber security initiatives and day-to-day operations. We have over 70 customers across the world, and work with some of the biggest companies in Norway and worldwide. If you want to learn how you can build your career in a fast paced international technology company - come and have a chat at our stand!

---

Halliburton AS

Energi, Petroleum, Maritim og offshore

Halliburton is an international company that was established in the USA in 1919. The company has more than 50,000 employees in over 70 countries and delivers products and services to upstream players in the oil and gas industry at every stage of reservoir production.

We are looking for the right people — people who want to innovate, achieve, grow and lead. Experience the challenges, rewards and opportunity of working for one of the world's largest providers of products and services to the global energy industry.

---

Sortland kommune

Bygg, Eiendom, Helse, IT, Offentlig administrasjon, Utdanning

Sortland municipality has approx. 1000 employees and is Vesterålen's largest workplace.

See our website www.sortland.kommune.no

---

Skogmo Industripark

Bygg, Industri og produksjon, Transport og logistikk

Skogmo Industripark AS, a leading industrial enviroment in the north of Trøndelag. Established in 2006 and today we are 650 employees and 43 different companies.

The majority of our companies are working in or related to construction, but our members have a wide variety in everything from vaccine production to lawyers and retail.

We are constantly on the lookout, for new employees with competence in such fields as engineering and constructing or even bioengineering.

---

Kripos

Offentlig administrasjon

Kripos (The National Criminal Investigation Service (NCIS) ) etains excellence in the conduct and directing of criminal investigations, and provides investigative support to local police forces. The NCIS provides specialist support in digital forensics, crime analysis, interception of communications, investigation support with evidence on the internet, international police cooperation and performs examinations and analyses of evidence recovered in all types of criminal cases. NCIS has about 600 staff. In 2019 NCIS will establish a national cybercrime centre.

---

Microsoft University

IT

Microsoft University is a recruitment and training program. We look for Young talents at NTNU who wants training and certifications in Microsoft Technology and a perminant job at one of Our partners or customers.

---

Politi- og lennsmannse...

Offentlig administrasjon



Politi- og lensmannsetatene er underlagt Justis- og beredskapsdepartementet, og den viktigste oppgaven politiet har er å trygge befolkningen. Etaten har over 16 000 ansatte og består i dag av Politidirektoratet, tolv politidistrikt, fem særorganer og fire andre underliggende enheter med spesialoppgaver, som Politiets IKT-tjenester og Politiets Fellestjenester.

Kriminalitet over landegrenser og rask teknologisk utvikling stiller nye krav til politiet. Vi må jobbe smartere, øke takten på digitaliseringen og være mer tilstede i det digitale rom, både for å forebygge og bekjempe kriminalitet. For å løse disse utfordringene, trenger politiet tilførsel av kompetanse. Mennesker er politiets viktigste ressurs, og vi er stadig på jakt etter kloke hoder med ny og oppdatert kompetanse fra høgskoler og universiteter for å løse de utfordringene vi står overfor i dag – og de som møter oss i fremtiden.

---

OPAK AS

Bygg, Eiendom

OPAK AS is one of Norway's leading providers of project and site management services for onshore projects.

Leading expertise provides the foundation for OPAK AS's interdisciplinary consultancy services for the construction and property industries.

We offer consultancy services within a wide range of fields to the construction and property industries. Our target groups are the private and public sector, housing cooperatives and joint ownerships, as well as the residential housing market.

---

NVE

Bygg, Energi, IT

The Norwegian Water Resources and Energy Directorate is a directorate under the Ministry of Petroleum and Energy and is responsible for the management of Norway's water and energy resources. Our mandate is to ensure an integrated and environmentally sound management of the country's water resources, promote efficient energy markets and cost-effective energy systems and contribute to the economic utilization of energy. We are Norway's national centre of expertise for hydrology, and play a central role in national flood contingency planning. NVE also has the overall responsibility for maintaining national power supplies. NVE is based in Oslo, has seven regional offices in Norway and a total of 600 employees.

---

OBOS

Bygg, Eiendom, Energi, Bank og finans, Innovasjon



OBOS bygger framtidens samfunn og oppfyller boligdrømmer. Vi er landets største boligbyggelag med over 430 000 medlemmer, Norges største boligbygger og en av de største i Norden. Vi eies av medlemmene, og overskuddet beholdes i virksomheten. Helt siden 1929 har vi skaffet våre medlemmer bolig, samt forvaltet disse på en trygg måte. I tillegg driver vi virksomhet innen rehabilitering, vedlikehold, næringseiendom, bank og forsikring. Vi tilbyr også et omfattende medlemsprogram til våre medlemmer. OBOS-konsernet er et komplett kompetansehus innen eiendom, med over 2400 ansatte

---

Karabin AS

Konsulent og rådgivning

Karabin is the leading change management/process improvement company in Norway, measured by the value we create for our customers. The results are a product of our dedication to the customers, our passion for improvement, our deep knowledge on the subject, combined with the experience of our team.

---

Pexip AS

IT, Telekom, Innovasjon



Any-to-any video conferencing

Earlier this year we reached a million minutes of video conferencing going through the Pexip platform every hour. That's video and audio being decoded, mixed and encoded in real time on more than 4,000 virtual machines all around the world.

We are looking for self driven talented individuals, who live and breathe product before technologies. You'll fearlessly jump up and down our software stack from distributed hash tables to our react UI to bring innovation into the video conferencing world.

We have an engineering centric culture, with standard open source thinking, and a focus on continuous integration. We are a friendly bunch so come say hello!

---

Ciber Experis

IT, Konsulent og rådgivning



Ciber Norge AS er et konsulentselskap innen IT rådgiving, systemutvikling og SAP som er 100% eid av Experis. Selskapet leverer prosjekter og tjenester til private og offentlige virksomheter med en bred kundemasse med store og små prosjekter. I Ciber er vi 140 ansatte og holder til sentralt Oslo. Ciber er et anerkjent konsulentselskap med dyktige og stolte medarbeidere i et personlig og skapende miljø. Gjennom virksomhetsforståelse, åpenhet og integritet hjelper vi kundene våre til suksess. Vi er resultatorienterte, men også en trygg og god samarbeidspartner. Våre faglige styrker ligger innenfor følgende områder: digitale prosesser, funksjonell rådgivning, prosjektledelse, test, java, .NET, frontend, UX, forvaltning og SAP.

---

Oceaneering

Petroleum, Maritim og offshore

Oceaneering is a global oilfeld provider of engineered services and products primarily to the offshore oil and gas industry. Oceaneering's business offerings include remotely operated vehicles, built-to-order specialty subsea hardware, engineering and project management, subsea intervention

and installation services, asset integrity management, non-destructive testing and inspections, and manned diving. At Oceaneering you will make the most of your career – with an environment that offers growth, excitement, and world-class projects. Regardless of your discipline, Oceaneering gives you the freedom, opportunity and credibility it takes to get your career going in the right direction.

---

Danske Bank

Bank og finans

Danske Bank is a Nordic bank with strong local roots and bridges to the rest of the world. For more than 145 years, we have helped people and businesses in the Nordics realise their ambitions. Danske Bank has more than 19,000 employees in 16 countries around the world who serve our 3.4 million personal, business and institutional customers. In addition to banking services, we also offer life insurance and pension, mortgage credit, wealth management, real estate and leasing services.

---

Tomra Systems ASA

Industri og produksjon

TOMRA was founded in 1972 and started out with design, manufacturing and

sale of reverse vending machines (RVMs) for automated collection of used

beverage containers. Today, the TOMRA Group continues to innovate and

provide cutting-edge solutions for optimal resource productivity within two

main business areas: Collection Solutions (reverse vending, material recovery

and compaction) and Sorting Solutions (recycling, mining, food and specialty

products).

In pursuing our mission - creating sensor-based sorting solutions for optimal

resource productivity - TOMRA is showing that we can move past the false

choice between the earth and the economy. Simply put, TOMRA 's range of

sensor-based solutions is transforming how the world optimizes its precious

resources—allowing for sustainable growth and maximum profit while lessening

environmental impact.

---

Airthings AS

Helse, IT, Innovasjon

Airthings is an IoT company with an inventive spirit and an ambitious objective: to offer accurate, user-friendly radon and air quality detectors to home owners and businesses, making them as common as smoke detectors. The entire development process happens in Oslo, including sensor, firmware, hardware, app, cloud and web development. Airthings was founded by several CERN scientists and has over 30 employees from more than 10 countries. The company is headquartered in the heart of Oslo, with additional offices in Chicago and Quebec.

---

Jotun AS

Industri og produksjon

Jotun is one of the world's leading manufacturers of decorative paints, marine, protective and powder coatings. The Group has 64 companies and 40 production facilities around the world, and more than 9 800 employees. Jotun is represented in more than 100 countries through own subsidiaries, joint ventures, agents, branch offices and distributors. The Jotun Group's sales in 2017 was NOK 16.4 billion. The Jotun Group is organised into four segments and seven geographical regions, and has its head office in Sandefjord, Norway.

---

Solution Seeker

Energi, Petroleum, IT

Solution Seeker – a NTNU deep-tech spin-off company – is developing ProductionCompass AI, the world's first artificial intelligence for upstream oil & gas production optimization. The company has a solid background from a decade of research initiatives at Engineering Cybernetics and Industrial Economics and Technology at NTNU. The solutions are currently being piloted with ConocoPhillips, Neptune Energy, Wintershall, Lundin and Aker BP on six fields in Norway. Solution Seeker holds offices at Oslo Science Park, in an exciting environment where science and technology intersect.

---

ConocoPhillips Norge

Petroleum

ConocoPhillips is the world's largest independent E&P company based on production and proved reserves. ConocoPhillips has operations and activities in 17 countries and 11,400 employees as of 31 December 2017. The company is headquartered in Houston, Texas, and the President for Europe and North Africa and the Norwegian headquarters is based in Tananger outside Stavanger.

ConocoPhillips is one of the largest foreign operators on the Norwegian Continental Shelf. The company is operator of the fields in the Greater Ekofisk Area, and has ownership in fields like Heidrun, Visund, Oseberg, Grane, Troll and Alvheim. For more information, go to www.conoocphillips.no.

---

Aker BP ASA

Petroleum

Aker BP is an exploration and production (E&P) company with exploration, development and production activities on the Norwegian Continental Shelf. Our vision is to create the leading independent offshore E&P company. Measured in production, Aker BP is one of the largets independent oil companies in Europe.

Aker BP operates Valhall, Ula, Ivar Aasen, Alvheim and Skarv field centres. The company has a world-class project portfolio, including partnership in Johan Sverdrup.

The company has major growth ambitions on the Norwegian Continental Shelf, and has identified potential within the portfolio to lift oil and gas production to 330 000 oil equivalents per day after 2023.

Aker BP is targeting further opportunities for growth and value creation through exploration and merger & acquisition activities.

The company has around 1400 employees distributed at our facilities offshore, the head office at Fornebu outside Oslo and branch offices in Stavanger, Trondheim, Sandnessjøen and Harstad.

---

AXTech AS

Industri og produksjon, Maritim og offshore

AXTech is an engineering and service company, and supplier of heavy-duty lifting and material handling equipment in a capacity range of 25 to 1000 tonnes and more.

AXTech develops, designs, delivers, tests, commissions and carries out service on heavy lifting and material handling equipment for use in harsh and corrosive marine environments.

---

Sporveien AS

Bygg, Energi, Transport og logistikk, IT, Media

Sporveien AS is a municipally owned public transport operator in Oslo, Norway. It operates the trackage and maintains the stock of the Oslo Metro and Oslo Tramway.

---

Hafslund Strøm

Energi

Hafslund Strøm is a leading electricity supplier to the Norwegian B2C and B2B market. We help our customers get competitive and customized agreements and provide them with the tools and knowledge of how to use electricity in the most efficient way. Hafslund Strøm is a part of Hafslund Marked, which has 1,1 million electricity customers in both the B2C and B2B market in Norway, Sweden and Finland.

We are a solid and enthusiastic company and with us you will be given ample opportunity to develop professionally. Lean Startup methodology and innovation is an important part of our workday and we expect our employees to show initiative and curiosity. Do that, and you will have the opportunity to impact the future of a large Nordic company.

---

StartupLab

IT

StartupLab is Norway's leading incubator for tech startups, and our mission is to help build more strong and growth-efficient technology companies out of Norway. We do this by supporting ambitious tech entrepreneurs in the early stages by linking them to established businesses, investors, relevant advisors and talents. Since 2012, we have worked with more than 250 companies and we are currently working with 82 companies in the incubator. StartupLab alumni include Huddly, No Isolation, reMarkable, Kahoot and Zwipe.

---

Bain & Company

Konsulent og rådgivning



Bain & Company is a top management consulting firm. We advise leaders on strategy, marketing, organization, operations, IT and M&A, across all industries and geographies.

---

Bredvid

IT

Bredvid is a Norwegian consultancy company, specialized in the area of UX, software development and cloud development.

---

Skanska Norge AS

Bygg, Eiendom, Energi

Skanska is one of the world's leading project development and construction groups, concentrated on selected home markets in the Nordic region, other European countries and in the Americas. With a focus on green construction, ethics, occupational health and safety, Skanska offers competitive solutions – not least for the most complex assignments.

---

Leiknes AS

Bygg, Konsulent og rådgivning

Leiknes AS is a company located in Finnsnes whitch is a small town in the middle of Troms county. The distance to the nearest airport Bardufoss is 45 minutes by car, to boat for travelling to Tromsø and Harstad is approximately 5 minutes walking.

We design the structure for buildings, quays and bridges. We perform construction management and project management.

Our copmpany have approval for more disciplines.

Our clients are public enterprises and bigger and smaller private companies. We have had and have several projects for some of the biggest contractors in Norway.

As an emloyee by us you may follow a project from an idea to the completion.

We are currently 8 employees.

---

Posten Norge

Transport og logistikk, Innovasjon

Posten Norge AS is a Nordic postal and logistics company that develops and delivers holistic solutions within delivery, communication and logistics, with the Nordic region as its home market. Posten and Bring are concerned with ensuring that customers' needs are properly met, today and tomorrow. Our vision is about making the day-to-day easier and the world smaller.

---

Lindorff

Bank og finans

Lindorff ble etablert i 1898 og er markedsleder i Norge innen fakturering og betaling, kredittopplysning, låneadministrasjon og porteføljeoppkjøp. En vesentlig del av vår kjernevirksomhet er å finne gode løsninger på betalingsutfordringer. Lindorff har ca 650 medarbeidere, fordelt på kontorer i Oslo, Røyken og Trondheim. Lindorff i Norge er datterselskap av Intrum (Intrum Justitia AB).

Lindorff og Intrum Justitia slo seg sammen 27. juni 2017 og ble til Intrum. Selskapet er nå bransjens ledende leverandør av tjenester innen kredittadministrasjon. Selskapet er til stede i 24 europeiske land, der 8000 medarbeidere jobber for å fremme en sunn økonomi. I 2017 hadde Intrum en proforma inntekt over 12 måneder på SEK 12,2 milliarder. Selskapet har hovedkontor i Stockholm, Sverige og er notert på Nasdaq Stockholm.

For mer informasjon, besøk www.intrum.com eller www.lindorff.com.»

---

People4you AS

Eiendom, Bank og finans, Forsikring, IT, Telekom, Konsulent og rådgivning, Media, Offentlig administrasjon

People4you offer staffing and recruitment for both permanent and temporary roles.

In 2017, we put almost 2000 employees into work and recruited one new employee to a permanent role every single day of the year.

---

Norges Bank

Eiendom, Bank og finans

The Central Bank of Norway (Norges Bank) is the country's central bank. It aims to promote economic stability in Norway. The Bank has executive and advisory tasks in monetary policy and will contribute to robust and efficient payment systems and financial markets. The Central Bank of Norway manages the country's foreign exchange reserves and the Government Pension Fund Global (SPU). By the end of 2017 there were about 900 employees in The Central Bank of Norway.

---

Kandidat Helgeland

Bygg, Industri og produksjon, Energi, Shipping, Transport og logistikk, Bank og finans, IT, Konsulent og rådgivning, Innovasjon, Offentlig administrasjon, Utdanning

Kandidat Helgeland - a traineeprogram in Northern Norway

A one-year work placement for young professionals with a Bachelor or a Master's degree in engineering, science, technology or business. You will participate in a practical management course including networking activities and a trip to Brussels. The candidates must be able to communicate in Scandinavian. Welcome to Helgeland - we guarantee an unforgettable year!

---

Dfind Consulting

IT

Dfind Consulting is a consulting company focused on system development. Dfind is known for having outgoing and passionate developers who want to make a difference. We are passionate about our field of expertise and what we do. We have a distinct social profile, and focus on projects that provide good academic development.

---

Disruptive Technologies

Industri og produksjon, Forsikring, IT, Telekom, Innovasjon

We welcome you to a sneak peak at the next Norwegian technology adventure.

Disruptive Technologies is a Norwegian company founded in 2013 by a group of industry experts with decades of experience in low-power, high-end semiconductors. These days we are going into production with our tiny revolution, a wireless sensor that measures 19x19x2mm and has a battery life of 15 years. Disruptive Technologies is also developing a cloud solution, and a Cloud Connector to offer a robust, simple and complete solution for sensing the real world.

Come to our stand to learn more about what we are up to and what job opportunities we offer.

---

Veidekke ASA

Bygg, Eiendom, Industri og produksjon



Veidekke er en av Skandinavias største entreprenører og eiendomsutviklere. Selskapet utfører alle typer bygg- og anleggsoppdrag, utvikler boligprosjekter, vedlikeholder veier og produserer asfalt, pukk og grus. Involvering og lokalkunnskap kjennetegner virksomheten. Omsetningen er om lag 32 milliarder kroner, og halvparten av de 8 000 medarbeiderne eier aksjer i selskapet. Veidekke er notert på Oslo Børs, og har siden starten i 1936 alltid gått med overskudd.

«Veidekke – lokalt nærvær, skandinavisk styrke»

---

Sparebank 1 SMN

Bank og finans



SpareBank 1 SMN has a strong innovation and business development unit that employs modern methods and new technology. We have openings in many different areas including finance, technology, analysis, strategy, markets and IT. When recruiting, we look for individuals with eye-catching new skills, with a passion for their particular field and who want to play their part in tomorrow's bank.

Visit us at our stand to learn more!

---

Intility

IT



Intility is a cloud-based IT platform service that is used by over 600 companies. Intility gives companies the best prerequisites for utilizing IT to increase their own productivity and competitiveness.

Intility consists of 300 employees that help to digitize the companies of tomorrow. With an average age of 28, we work together to create something that is greater than the sum of the individuals. At Intility you will have the opportunity to increase your technological competency. We do not expect you to have a deep technological understanding, but hope that you bring a lot of curiosity and a strong desire to learn more about technology.

---

Bane NOR

Bygg, Eiendom, Energi, Transport og logistikk, IT

Attending:

- KarriereKvelden
- Internship presentations

Bane NOR is a state-owned company responsible for the Norwegian national railway infrastructure.

---

DNV GL

Bygg, Energi, Petroleum, Maritim og offshore, Shipping, IT, Konsulent og rådgivning, Innovasjon

Attending:

- KarriereKvelden
- Internship presentations

DNV GL is a global quality assurance and risk management company. Driven by our purpose of safeguarding life, property and the environment, we enable our customers to advance the safety and sustainability of their business.

We provide classification, technical assurance, software and independent expert advisory services to the maritime, oil & gas, power and renewables industries. We also provide certification, supply chain and data management services to customers across a wide range of industries.

Combining technical, digital and operational expertise, risk methodology and in-depth industry knowledge, we empower our customers' decisions and actions with trust and confidence. We continuously invest in research and collaborative innovation to provide customers and society with operational and technological foresight.

With origins stretching back to 1864 and operations in more than 100 countries, our experts are dedicated to helping customers make the world safer, smarter and greener.

---

Norsk Tipping

IT, Media, Innovasjon, Offentlig administrasjon



Our vision is to give the dream a chance! Norsk Tipping is assigned by the government to offer games that create excitement and entertainment within responsible limits, with the profits going to good causes.

Norsk Tipping is a government-owned limited company under the direction of the Ministry of Culture. We are over 400 employees who in sum total ensure that every week we can pay out millions in prize money, and at the same time generating profits of NOK 12 million per day to benefit good causes.

The regulation of money games in Norway is concentrated around preventing undesirable gaming behaviour. Norsk Tipping is likewise assigned to channel people's gaming activity to games offered within responsible limits. This ensures good official control over the Norwegian gaming market and guarantees that revenues from money games goes to the benefit of society.

---

IFE

Energi, Petroleum, Maritim og offshore, Helse, IT, Innovasjon

Research for a better future! IFE is an independent research foundation based in Norway at Kjeller and in Halden. We are in the forefront internationally in several fields within digital technologies, material and process technology, flow and analysis technologies, radiopharmaceutical technology and nuclear technology. IFE develops new solutions for the industry and public sector in over 30 countries. IFE is host to the international OECD Halden Project. We are about 600 employees and the annual turnover is about NOK 1 billion.

---

Romerike Trainee

Bygg, Energi, Offentlig administrasjon

Romerike Trainee is a trainee program aimed at graduates in engineering and natural sciences. Our trainees are given the opportunity to work in different technical fields, participate in seminars and collaborate with skilled supervisors and fellow trainees. The program lasts for 19 months and contains 6 seminars including a study trip to Brussels. As a trainee, you will work with concrete and challenging tasks. Romerike Trainee provides career and development opportunities and a broad professional network in the Oslo region. The application deadline for the trainee period 2019-2021 is 31 January 2019. See www.romeriketrainee.no for more information.

---

SINTEF

Innovasjon

SINTEF is one of Europe's largest research organisations, with multidisciplinary expertise in the fields of technology, the natural sciences and the social sciences. SINTEF is an independent foundation and has conducted contract research and development projects for the private and public sectors since 1950. SINTEF has 2000 employees from 75 countries and annual revenues of three billion Norwegian kroner.

Vision: Teknologi for a better society

www.sintef.com

---

Kunnskapsbyen Lillestrøm

Industri og produksjon, Energi, Petroleum, Maritim og offshore, Konsulent og rådgivning, Innovasjon, Offentlig administrasjon, Utdanning

An organisation of knowledge-based enterprises In the area (Oslo North – Gardermoen)

118 members – companies, Educational institutions, Research institutes and public authorities (municipalities, County of Akershus)

Secretariat for OREEC – Oslo Renewable Energy and Environment Cluster

Secretariat for the Norwegian Hydrogen Council

Hydrogen as a energy carrier is one of the focused areas

Hydrogen fuel cell cars, 100% clean energy

---

ABB AS

Industri og produksjon, Energi

ABB (ABBN: SIX Swiss Ex) is a pioneering technology leader in electrification products, robotics and motion, industrial automation and power grids, serving customers in utilities, industry and transport & infrastructure globally. Continuing a history of innovation spanning more than 130 years, ABB today is writing the future of industrial digitalization with two clear value propositions: bringing electricity from any power plant to any plug and automating industries from natural resources to finished products. As title partner of Formula E, the fully electric international FIA motorsport class, ABB is pushing the boundaries of e-mobility to contribute to a sustainable future. ABB operates in more than 100 countries with about 135,000 employees. www.abb.com

---

Creuna

IT, Konsulent og rådgivning



Creuna er et nordisk byrå som skaper helhetlige kundeopplevelser gjennom å integrere design, teknologi og kommunikasjon. Vi bygger nettløsninger, lager innbyggertjenester og e-handelsløsninger, utvikler merkevarer og visuelle identiteter og lager innhold og reklame til alle flater. Alt vi lager skal bidra til en helhetlig opplevelse som gir verdi til sluttbrukeren og skaper resultater for våre kunder. Vi er mer enn 300 dyktige folk på tvers av de nordiske landene, hvorav 120 arbeider på Skøyen i Oslo.

---

Forsvarets forskningsi...

Innovasjon



​Norwegian Defence Research Establishment (FFI) is the prime institution responsible for defence-related research in Norway.

The Establishment is the chief adviser on defence-related science and technology to the Ministry of Defence and the Norwegian Armed Forces' military organization.

The demand for expert and flexible armed forces requires continuous renewal and Norway's unflagging emphasize on defence technology keeps FFI busy. It is a true challenge to make significant contributions to the development of the Armed Forces – both in its principal national defence role as well as in its various roles as an effective participant in international security operations.

Relevant defence research now requires international cooperation. In order to maintain a position at the forefront of science and technology within chosen sectors, FFI collaborates with national and international scientific institutions and industry. The Establishment also has a close working relationship with its partners and customers.

---

Politiets sikkerhetstj...

IT, Offentlig administrasjon

The Norwegian Police Security Service.

PST's primary responsibility is to prevent and investigate crimes that may pose a danger to national security. The service is organized as a special police service parallel to the regular police, and the service reports directly to the Ministry of Justice.

---

Spacemaker AI

Bygg, Eiendom, IT, Innovasjon



We believe there is a better way to build our cities. By using AI to untangle complexities, create opportunities and manage uncertainties, we help architects and real estate developers make informed decisions. At Spacemaker, we are creating a digital tool for urban site development - a tool that revolutionizes the way we build our cities.

---

JM Norge AS

Bygg

JM konsernet er en av Nordens ledende prosjektutviklere av boliger og boligområder. Virksomheten fokuserer på nyproduksjon av boliger med attraktiv beliggenhet i ekspansive storbyområder og universitetsbyer i Norge, Sverige og Finland. Konsernet omsetter for ca 17 milliarder svenske kroner og har ca 2500 medarbeidere.

Virksomheten i Norge drives gjennom JM Norge AS, som er en av Norges største boligutviklere. I tillegg til utvikling av boliger i egenregi, har JM både i Norge og Sverige en betydelig entreprenørvirksomhet for eksterne oppdragsgivere.

JM Norge har hatt markedets mest fornøyde kunder 3 år på rad iflg Prognosesenterets kundemålinger for 2014, 2015 og 2016.

---

Hafslund E-CO

Industri og produksjon, Energi, IT, Konsulent og rådgivning, Innovasjon

Hafslund E-CO er et integrert kraftkonsern eid 100 prosent av Oslo kommune. Hovedvirksomheten er i datterselskapene E-CO Energi og Hafslund Nett. E-CO Energi er Norges neste største kraftprodusent med kraftverk i Aurland, Hallingdal, Gudbrandsdalen og i Glomma, og produserer fornybar kraft tilsvarende energiforbruket til om lag 1,4 millioner mennesker. Hafslund Nett er Norges største nettselskap med om lag 710.000 kunder i Oslo, Akershus og Østfold. Dette er i den tettest befolkede delen av landet, hvor befolkningsveksten forventes å være størst. Gjennom produksjon av vannkraft og økt elektrifisering bidrar virksomheten til et renere miljø lokalt og et bedre globalt klima.

Nytenkning, kompetanse og utviklingsmuligheter gjør Hafslund E-CO til en spennende arbeidsplass. Hafslund E-CO har om lag 600 ansatte, og hovedkontoret ligger på Skøyen i Oslo.

---

Multiconsult

Bygg, Eiendom, Industri og produksjon, Energi, Petroleum, Maritim og offshore, Konsulent og rådgivning

Multiconsult is one of the leading firms of consulting engineers and designers in Norway. With roots going back to 1908, the company has played an important role in Norway's development and economic growth. Thanks to its 2,500 highly skilled members of staff, the company is able to provide a range of services including multidisciplinary consulting and design, project engineering and management, verification, inspection, supervision and architecture – both in Norway and overseas.

---

Statsbygg

Bygg, Eiendom



Statsbygg is the Norwegian government's key advisor in construction and property affairs, building commissioner, property manager and property developer.

Statsbygg provides appropriate, functional premises to public sector enterprises, as well as realising prevailing sociopolitical objectives in relation to architecture, governmental planning interests, preservation of heritage sites and the environment.

---

Equinor ASA

Energi, Petroleum

We're Equinor, an international energy company with a proud history. Formerly Statoil, we are 20,000 committed colleagues developing oil, gas, wind and solar energy in more than 30 countries worldwide. We're the largest operator in Norway, one of the world's largest offshore operators, and a growing force in renewables. Driven by our Nordic urge to explore beyond the horizon, and our dedication to safety, equality and sustainability, we're building a global business on our values and the energy needs of the future.

---
Capgemini Norge

IT, Konsulent og rådgivning

Attending:

- KarriereKvelden
- Internship presentations

With more than 200,000 employees in over 40 countries, Capgemini is among the world's leading IT consulting firms. Capgemini devlop and implement technology solutions that help customers fulful their potential.

In Norway we have approximately 1600 consultants working on a number of exciting public and private sector projects. We have offices in Oslo, Trondheim, Bergen, Stavanger, Fredrikstad and Lillehammer.

---

Accenture

IT, Konsulent og rådgivning

Attending:

- KarriereKvelden
- Internship presentations

Accenture is a global consulting company that provides services within strategy, consulting, digitization, technology, security and outsourcing. With around 1,000 employees in Norway, we work in the field of business and technology to help our customers increase their performance and develop sustainable value for society.

We drive innovation for a simplified everyday life. We do this through meaningful projects like RescueMe, MinKiosk and Kjernejournal, and for customers like WWF, Norgesgruppen and Statens Vegvesen.

We have fun both at work and outside the office. With over 20 different social groups ranging from sports teams like volleyball, football, and skiing to revue, e-sports and party committees, we have something for everyone.

For more information about us and our opportunities, visit us at accenture.no/student

---

Sweco

Bygg, Energi, Transport og logistikk

Attending:

- KarriereKvelden
- Internship presentations

No one knows how the future will play out. But our aim is to be prepared, by being approachable and committed and by believing that success depends on the contribution of individuals in collaboration. If you feel like shaping tomorrow with us - visit www.sweco.no/karriere

---

DNB

Eiendom, Bank og finans, Forsikring, IT, Konsulent og rådgivning, Innovasjon

Attending:

- KarriereKvelden
- Internship presentations

DNB is Norway`s largest financial services group and one of the largest in the Nordic region in terms of market capitalization. The Group offers a full range of financial services, including loans, savings, advisory services, insurance and pension products for retail and corporate customers.

The banking and finance industry is changing and customers' behavior in a constant development. Therefore, DNB has full focus on digitalization and business development. We would like to be the first with innovative solutions in the new digital banking business and have ambitions to become one of Europe's leading technology companies.

There are countless opportunities at DNB, and we think that is why we have been voted as Norway's most attractive employer for financial students for several years. Now, we are also at the forefront for technology students. This motivates us to become even better, while making us more aware of our responsibility and role in society.

---

PwC

Konsulent og rådgivning



PwC is the world's largest network of advisors, accountants and lawyers. We provide a wide range of professional services and is one of the country's leading providers of consulting and auditing. In Norway, we have close to 1,500 employees, represented in a nationwide office network.

The services provided by PwC Advisory Unit in Norway include process improvement, strategic analysis, value chain optimization, IT strategy and system selection, project and change management, as well as transaction support, M & A, valuations and financial advisory services.

---

Forte_ Digital

IT, Konsulent og rådgivning, Innovasjon

Forte_ Digital is an innovative digital consultancy. We are a group of experienced developers, designers and consultants with a strong business-oriented focus. Our belief, based on many years of experience, is that a strong competence in technology and user needs guarantees the best long-term solutions. Our main focus is to deliver the highest technical quality possible and work together with clients that are or want to be digital winners.

We have offices in both Oslo and Krakow.

---

Ph.D. i Industriell Øk...

Utdanning

The Department of Industrial Economics and Technology Management places high priority on offering a premier PhD programme that prepares candidates for research and teaching careers at leading educational institutions and for careers where advanced research and analytical capabilities are required. The department currently employs. The department currently employs app. 50 PhD-candidates over different research areas.

---

Spark* NTNU

Konsulent og rådgivning, Innovasjon

Spark* NTNU is a free guidance service for students with a business idea, or that want to be a part of a startup. All students at NTNU can receive guidance from students with entrepreneurial experience and confidentiality, and have the possibility to attend relevant events.

---

Effektiv Altruisme NTNU

Konsulent og rådgivning, Humanitært arbeid

Effektiv Altruisme NTNU wants to give students in Trondheim the knowledge, ability and motivation to have the largest possible positive impact on the world, by combining critical thinking and the desire to help others.

---

Ingeniører Uten Grenser

Humanitært arbeid

Engineers Without Borders Norway (IUG) promote development through disseminating engineering expertise to Norwegian aid organizations. Every year we carry out a number of missions worldwide for Norwegian aid projects, where qualified engineers are our contribution. In order to raise awareness and expertise about development assistance, we also offer support to students who wish to write a development related master's or bachelor's thesis. IUG is a member based organization with partners in the Norwegian business and development sector, and is affiliated with Engineers Without Borders globally, through Engineers Without Borders (EWB).

---

Ingenia

Bygg

Ingenia AS is a consulting engineering firm within the fields of HVAC. The company was established in 1993 and has currently over 30 employees located in central Oslo, in Rådhusgaten 20.

In close cooperation with contractors and partners, we are planning technical facilities in new builds and renovations for both for public and private actors. Our projects include all types of consulting engineering services in schools, colleges and universities, health and care, business and commercial buildings, industry and transport. We thrive with challenges and unconventional solutions.

---

Skaun kommune

Helse

SKAUN KOMMUNE ligger sentralt med kort avstand til Trondheim. Skaun kommune er en attraktiv kommune med 8200 innbyggere. Kommunen ligger idyllisk til med flott natur, innsjø og godt terreng for friluftsliv.

---

Cisco

IT, Telekom, Innovasjon

Cisco plays a crucial role in driving next generation software innovations including cloud, mobile, hardware, embedded, desktop and security spaces. At Lysaker, on the outskirts of Oslo, we have a team of 350 engineers who create breathtaking collaboration products using bleeding edge technology in order to make it easier for people to connect. You will build applications that make technology accessible to people on a variety of devices. Imagine, design, and create solutions to transform how we work, live, learn and play.
You will be part of a team that develops the next generation collaboration technology and cloud services. Our development team is involved from board bring up all the way to the user interface, as well as deploying software to our cloud platform. We use different programming languages for different use cases where C/C++, Java, Python on Linux and Android are the most frequently used.

---

Capgemini Invent

Konsulent og rådgivning

Capgemini Invent combines strategy, technology, data science and creative design to solve the most complex business and technology challenges. Disruption is not new, but the pace of change is. The fourth industrial revolution is forcing businesses to rethink everything they know and our multi-disciplinary team helps business leaders find new sources of value.

Invent. Build. Transform.

---

European Patent Office...

Innovasjon, Offentlig administrasjon

The EPO is the patent granting authority for Europe, one of the largest European organisations, employing 7 000 staff from over 30 countries and with 3 official languages (French, German and English). A modern international public service organisation.
We are an equal opportunities employer. We are committed to maintain a diverse and inclusive work environment and culture.
Patent examiners, all highly qualified scientists and engineers, work at the cutting edge of technology, analysing the latest inventions in all kinds of technical fields in order to protect and promote innovation in Europe.
Our main target group currently is highly qualified scientists and engineers to work as patent examiners. The job involves searching in online databases, analysing documents, communicating orally and in writing with patent applicants and their attorneys, and then taking decisions on the grant of patents valid in up to 40 European countries.
The EPO offers a broad training programme to further one's technical knowledge and personal development, covering inter alia legal and practical expertise, language skills and work on real-life patents.
We are recruiting for the offices in Munich and The Hague. Both Munich, with the Alps just down the road, and The Hague, with the most attractive beaches in The Netherlands, offer an excellent quality of life.
The EPO offers one of the most comprehensive and family-friendly benefits packages in Europe

---

Cognizant

IT, Konsulent og rådgivning

Cognizant (Nasdaq-100: CTSH) is one of the world's leading professional services companies, transforming clients'​ business, operating and technology models for the digital era. Our unique industry-based, consultative approach helps clients envision, build and run more innovative and efficient businesses. Headquartered in the U.S., Cognizant is ranked 195 on the Fortune 500 and is consistently listed among the most admired companies in the world.

---

Kongsberg Gruppen

Industri og produksjon, Energi, Maritim og offshore, Shipping

Kongsberg Gruppen (KONGSBERG) is an international technology group that delivers advanced and reliable solutions improving safety, security and performance in complex operations and under extreme conditions. KONGSBERG works with demanding customers in the global defence, maritime, oil and gas, fisheries and aerospace sectors.

---

AS Norske Shell

Energi, Petroleum, Innovasjon

Shell is an international energy company with operations in more than 70 countries and with 86 000 employees worldwide. Our aim is to meet the world's growing need for more and cleaner energy solutions in ways that are economically, environmentally and socially responsible. A/S Norske Shell employs around 650 employees and we've been active in Norway for more than 100 years. A/S Norske Shell is operator of the oil field Draugen and the gas field Ormen Lange, in addition to Knarr. A/S Norske Shell is also partner/co-owner of several other licenses on the Norwegian continental shelf. Our headquarter is located in Stavanger.

As we develop innovative new ways to meet the world's growing demand for energy, we're searching for remarkable people to join us.

We are interested in hiring people from a broad range of disciplines, be it in the technical, commercial or corporate functions' space. We offer assessed internships for 4th year students and junior internships for bachelor students, which could result in you being offered a permanent position and a seat on our Graduate Programme after completion. Please visit shell.com/careers to apply and learn more about our opportunities and the content of our tailored Graduate Programme!

---

Junior Consulting AS

IT, Konsulent og rådgivning

Junior Consulting is a consulting company consisting of students from NTNU. Our consultants provide services within analysis, design, strategy and IT at competitive prices. Our vision is to be the first choice of consultancy firms for small and medium-sized enterprises in central Norway, who need advice in the fields covered by the university.

We want to offer the most attractive part-time job for students at NTNU, where talented candidates can use their skills to solve problems and create value for our customers, as well as grow professionally. By offering regular internal training and support from our alumni network, our employees can continuously develop their competencies in addition to their chosen field of study.

Our company is constantly evolving and acts as a young start-up. This means that our employees have great influence on the company and can actively participate in important decision making. In Junior Consulting everyone acts as entrepreneurs and we are all responsible for the sustainable development of the company. We work together to secure the position as Norway's leading student consulting company.

---

Wintershall Norge

Energi, Petroleum, Maritim og offshore

Wintershall is one of the leading oil and gas producers in Norway with a daily production of around 100,000 barrels of oil equivalents. We are operator of Brage, Maria and Vega, and have around 50 licenses on the Norwegian Continental Shelf. The company actively looks for new discoveries to develop. We are currently developing the Nova field in the North Sea, which is planned to start production in 2021.

Over the past 12 years, we have been growing continuously and are now around 500 employees in Stavanger, Bergen and offshore. We offer students the opportunity to write their master's thesis with us, have a summer job or take part in our international trainee programme.

---

Lyse AS

Energi, Telekom

Lyse leverer fornybar energi og fiberbredbånd som begge er viktige byggesteiner i det klimavennlige og velfungerende samfunnet vi jobber for. Konsernet eier strømnett-selskapet som bidrar i realiseringen av det elektrifiserte samfunnet og forsyner 140 000 kunder i 11 kommuner i Sør-Rogaland. Lyse har virksomhet over hele Norge, 1200 ansatte og omsatte for 7,7 milliarder kroner i 2017. Konsernets aksjonærer er 16 kommuner som benytter overskuddet fra virksomheten til kommunal velferdsproduksjon.

Hovedkontoret er i Stavanger.

---

Yara International ASA

Industri og produksjon

About Yara

In collaboration with customers and partners, Yara grows knowledge to responsibly feed the world and protect the planet, to fulfill its vision of a collaborative society, a world without hunger and a planet respected.

Our crop nutrition solutions and precision farming offerings allow farmers to increase yields and improve product quality while reducing environmental impact. Our environmental and industrial solutions improve air quality and reduce emissions, and are key ingredients in the production of a wide range of products. We foster an open culture of diversity and inclusion that promotes the safety and integrity of our employees, contractors, business partners, and society at large.

Founded in 1905 to solve emerging famine in Europe, Yara has a worldwide presence with more than 17,000 employees and operations in over 60 countries. In 2017, Yara reported revenues of USD 11.4 billion. www.yara.com

---

Knowit Insight

IT, Konsulent og rådgivning

Knowit AB (publ) is a consultancy firm that creates unique customer values by offering digital and cross-functional solutions from three business areas: Experience, Insight and Solutions. What sets us apart is our ability to combine expertise in design and communication, management consulting and IT.

Insight is the digital management consultant that helps clients maximize the effects of digitalizing their operations. The objective is to create insight and understanding to build faster, more flexible and innovative organizations.

---

Ikomm

IT

Ikomm is a Cloud First IT company, who aims to be the leading company for cloud solutions for municipals in Norway. Ikomm is your preferred partner for the digitalization of your company.

---

Statkraft

Energi

Statkraft is a leading company within hydropower, and Europe's largest generator of renewable energy. Statkraft will be a central actor in the transition to a low carbon society, and works to provide the world with clean energy every day.

---

Clarksons Platou Secur...

Maritim og offshore, Shipping, Bank og finans

The Clarksons Platou Group is the world's leading provider of integrated shipping services.

Founded in 1852, the Clarksons Platou Group comprises 49 offices in 23 countries with over 1,500 employees operating in four main business areas Shipbroking & Offshore, Project Finance, Research and Investment Banking.

Clarksons Platou Securities is a strong and diversified investment banking arm of the Clarksons Platou Group with a powerful research expertise and deep knowledge within the global maritime sectors located in Oslo, New York and Calgary.

---

Forsvarsmateriell

Offentlig administrasjon

De som skal forsvare landet vårt fortjener den beste utrustningen og den fremste teknologien når de er ute på oppdrag for Forsvaret.

Alt utstyr Forsvarets menn og kvinner bruker for å gjøre jobben sin i hverdagen og under oppdrag må på et eller annet tidspunkt planlegges, anskaffes, testes og vedlikeholdes. Om det så er ubåter, IKT-arkitektur, applikasjoner, kampvogner eller kampfly. Dette er vårt ansvar. Dette er vår jobb. Forsvarsmateriell utruster Forsvaret.

Våre 1400 medarbeidere har ansvar for at flere tusen militære kjøretøy, over hundre fly og helikoptre, fartøy og ubemannede systemer alltid er tilgjengelige for styrkene våre. Vi forvalter materiellet gjennom hele dets levetid for å sikre at det virker og at det er trygt å bruke. Og til slutt er det også vårt ansvar å fase ut materiellet.

Forsvarsmateriell er en av Norges største etater innen anskaffelser. Vi bidrar til å styrke norsk kampkraft ved å modernisere og utruste Forsvaret. Forståelse av teknologi og kvalitet er avgjørende for å bidra til Forsvarets operative evne.

---

Skatteetaten

IT, Offentlig administrasjon

Want to work for an organisation that's always up to date, where you're a part of a robust and innovative professional environment, with an important social responsibility?

Welcome to the Norwegian Tax Administration!

---

PGS

Energi, Petroleum, Maritim og offshore

PGS provides images and 3D data about the subsurface that oil companies use to find and produce oil and gas reserves

Oil and gas companies use PGS data in the exploration phase to investigate regional geology and to locate reservoirs and spot traps during their search for new reserves. Later, in the production phase, they need accurate data with reliable attributes to plan the interventions required to produce efficiently from existing reservoirs over the life of a field.

Our activities are organized into two business areas:

-Sales & Services, sells seismic services on a contract basis, MultiClient library data, and imaging services worldwide

-Operations & Technology, manages and executes all our acquisition projects, and is home to the team that develops new technology solutions

Our Business:

PGS is a leading, international, marine geophysical company. Our business is technology driven and we provide a broad range of seismic and reservoir services, including acquisition, imaging, interpretation, and field evaluation.

The PGS data library is among the largest and most modern in the industry. Around 60% of the 2D data and one-third of all 3D data in our library has been acquired with dual-sensor GeoStreamer® technology. That proportion is growing.

PGS is the industry's most experienced provider of multi-sensor broadband data. Worldwide our team acquired and processed around 600 000 sq. km of multi-sensor GeoStreamer data.

PGS operates three larger sales and imaging hubs in Europe and North America, with local offices in 15 countries around the world. The PGS head office is in Oslo, Norway and the PGS share is listed on the Oslo stock exchange (OSE:PGS).

---

Wood Group Norway AS

Industri og produksjon, Petroleum, Maritim og offshore

Wood is a global leader in the delivery of project, engineering and technical services to energy and industrial markets. We operate in more than 60 countries, employing around 55,000 people, with revenues of around $10 billion. We provide performance-driven solutions throughout the asset life cycle, from concept to decommissioning across a broad range of industrial markets, including the upstream, midstream and downstream oil & gas, power & process, environment and infrastructure, clean energy, mining, nuclear, and general industrial sectors. We strive to be the best technical services company to work with, work for and invest in. Wood in Norway employs 400 people and is located in Sandefjord, Bergen, Stavanger, Oslo and Moss. www.woodplc.com.

---

Orkla

Industri og produksjon

Orkla is a leading supplier of branded consumer goods to the grocery, out-of home, specialised retail, pharmacy and bakery sectors. The Nordic and Baltic regions and selected countries in Central Europe are Orkla's main markets. The Orkla Group also holds strong positions in selected product categories in India.

Orkla's Branded Consumer Goods business comprises the Orkla Foods, Orkla Confectionery & Snacks, Orkla Care and Orkla Food Ingredients business areas. Orkla also has operations organised under the Orkla Investments business area, consisting of its investment in Jotun (42.5% interest), in addition to Hydro Power and financial assets.

Orkla ASA is listed on the Oslo Stock Exchange and its head office is in Oslo, Norway. As of 31 December 2017, Orkla had 18,178 employees. The Group's turnover in 2017 totalled NOK 39.6 billion.

---

Storebrand Livsforsikr...

Eiendom, Bank og finans, Forsikring, IT, Media, Innovasjon

Storebrand er en ledende aktør i det nordiske markedet for langsiktig sparing og forsikring. Vi forvalter 750 milliarder kroner på vegne av våre kunder. Som Norges største private pensjonsleverandør har vi ett oppdrag; å skape langsiktig, god avkastning til kundene våre. Derfor investerer vi i bedrifter som forbereder seg på en grønnere økonomi. Vårt hovedkontor ligger på Lysaker rett sør for Oslo, i tillegg har vi et datterselskap i Stockholm (SPP). Vi er totalt 1600 ansatte i konsernet.

Vi ønsker oss de beste med på laget når vi skaper morgendagens Storebrand, og gir vårt bidrag til fremtidens finansnæring – vil du bli med?

Les mer om karrieremulighetene hos oss, og informasjon om Sandbox – Norges råeste summer internship på våre hjemmesider:

www.storebrand.no/jobb og www.storebrand.no/sandbox

---

Geelmuyden Kiese

Konsulent og rådgivning, Media



Geelmuyden Kiese is Scandinavia's largest communications agency, with offices in Copenhagen, Oslo, Stockholm, and Bergen. The company was established in 1989, and today we are more than 150 employees.

GK moves power on behalf of our customers, and help them communicate change and business plans. Our work always starts with a thorough analysis of the surrounding environment and society. We know how digital marketing, design, advertising, public affairs, PR and content can be combined to tell our client's story efficiently, both internally and externally. We offer all communications related services in-house, and we are among Europe's most winning agencies in international competitions.

---

Trainee i Molderegione...

Bygg, Eiendom, Industri og produksjon, Energi, Petroleum, Maritim og offshore, Transport og logistikk, Bank og finans, Forsikring, IT, Konsulent og rådgivning, Media, Innovasjon, Offentlig administrasjon

Trainee i Molderegionen (TiM) is a trainee program for newly graduated bachelor and master students who wish to work at one of many exciting companies in the Molder region.

---

BDO

Konsulent og rådgivning

BDO is one of Norway's largest and leading competence centres with services within Advisory, Audit, Accounting and Tax&Legal.

BDO has one of the country's most specialized consulting environments in private and public sectors. We work closely with our customers. Customer contact at all levels of the organization is important - from partner, team and the individual employee that you meet.

BDO in Norway has more than 1450 employees and more than 70 offices throughout the country. Internationally, BDO is present in 162 countries and count in excess of 74,000 employees. We have strong collaboration with the network for both international and national customers when necessary.

---

Schibsted Media Group

Media, Innovasjon

Attending:

Schibsted Media Group is a global player in the online classifieds industry with sites in 22 countries. We are connecting buyers and sellers on our second-hand platforms such as Finn.no. From Mexico to Morocco, from Brazil to Norway – millions of people interact with Schibsted companies every day. In Norway and Sweden we also have media publishers such as Aftenposten, VG, Aftonbladet and Svenska Dagbladet. The aim of the 2 year trainee program is to qualify young talent for key positions in our companies.

---

SpareBank 1 Markets

Bank og finans

Attending:

SpareBank 1 Markets is one of the leading investment banks in Norway, providing services within asset management, equity and credit research, financial advisory, fund raising, and brokerage of all asset classes. Our 140 professionals work from our offices in Oslo, Stavanger, Trondheim, Ålesund and New York, covering all client segments, ranging from private investors and SMEs to institutional investors and large-cap stocks.

---

Pearl Norge AS

IT, Konsulent og rådgivning

Pearl Norge AS is one of Norway's leading suppliers of SAP and Hybris. We implement, operate and further develop IT systems with customers in segments such as retail, wholesale, telecommunications, e-commerce and manufacturing. We work with several of Norway's leading companies. In addition, we are continuously establishing new customer relations in Scandinavia and in the Baltics.

---

Norges Bank Investment...

Bank og finans, IT

Attending:

NBIM

---

Sprint Consulting

Konsulent og rådgivning

Sprint's vision is to create the companies of tomorrow. We help companies become faster, more agile, more innovative, more progressive and more attractive.

We work with early-stage innovation and new business models, with commercialization of new technology, such as IoT and autonomous vehicles, and we aim to create better flow and increased customer focus in companies' core processes

---

IBM

IT

IBM is a globally integrated enterprise operating in over 170 countries. Today IBM is bringing innovative solutions to a diverse client base to help solve some of their toughest business challenges. In addition to being the world's largest IT and consulting services company, IBM is a global business and technology leader, innovating in research and development to shape the future of society at large. IBM's prized research, development and technical talent around the world partner with governments, corporations, thinkers and doers on ground breaking real world problems to help make the world work better and build a smarter planet.

---

Aker Solutions AS

Energi, Petroleum, Maritim og offshore



We got our start as a small mechanical workshop on Oslo's Aker River. Now we are a global provider of engineering, design, production systems and services to the oil and gas industry. Our expertise brings discoveries into production and maximizes recovery with a focus on sustainability and limiting the environmental impact.

Aker Solutions has 14,000 employees in about 20 countries around the world that embrace innovation and collaboration in a drive to create a sustainable future. We put safety and operational excellence first. We strive for honesty and integrity in all that we do.

---

REdu - Avfall Norge

Industri og produksjon, Energi, Konsulent og rådgivning, Innovasjon



REdu is the Waste and recycling industry's competence lift. REdu's main objective is to bring the new young heads into the waste and recycling industry, an industry that grows and has clear goals and ambitions for further growth through EU's and Norway's commitment to a circular economy, climate and the environment.

We strengthen the academic curriculum in higher education, focus on competence development, innovation and research and highlight the industry's many opportunities for the students. REdu is an initiative from the industry organization Waste Management Norway in close cooperation with its members and universities. Keep track of updates, events and opportunities in the industry!

www.redu.no - www.facebook.com/REdu2020

---

Bekk Consulting

IT, Konsulent og rådgivning

Attending:

- KarriereKvelden
- Internship presentations

Bekk is a Norwegian company with 400 specialists in strategy, design and technology. We work with businesses that have ambitious goals and demanding challenges. We believe in the smart use of technology, interdisciplinary teams and the ability to think differently. This enables us to create solutions that challenge established truths and create new opportunities for our customers.

Bekk Management Consulting (BMC) is the business advisory unit in Bekk, consisting of 30 advisers. We develop customer-oriented business models that facilitate capitalization on technological opportunities, ensuring competitiveness and profitability

---

McKinsey & Company

Konsulent og rådgivning



We are a global management consulting firm that serves a broad mix of private, public and social sector institutions. We help our clients make significant and lasting improvements to their performance and realize their most important goals. With nearly a century of experience, we've built a firm uniquely equipped to this task.

---

NTE

Bygg, Energi, IT, Telekom, Innovasjon

NTE is one of the country's largest producers and distributors of clean and renewable energy, power sales, fiber-based broadband and electronics services.

The group aims to be a leading regional renewal player that contributes to the green shift.

We will be a customer-driven company through sustainable and innovative solutions giving our customers a green lead.

NTE is organized as a group with NTE Holding AS as a parent company.

NTE is owned by 23 municipalities in the former Nord-Trøndelag county. The company has its headquarters in Steinkjer, as well as production facilities, networking and installation units/units across large parts of Trøndelag. NTE has over 85,000 customers. The group has a total of around 700 employees and annual sales of around 2.5 billion.

---

Teach First Norway

Utdanning

Hva er TFN:

TFN er et utviklingsprogram for ledertalenter med master- eller doktorgrad innen realfagene. Misjonen er å møte store utfordringer innen utdanning og realfagene ved å utvikle dyktige nyutdannede til effektive og inspirerende lærere og ledere.

Programmet:

Programmet innebærer at kandidatene jobber som realfagslærer på en utfordrende ungdoms- eller videregående skole i Oslo, samtidig som man følger et krevende utdannings- og utviklingsprogram som omfatter Summer Institute, Praktisk-pedagogisk utdanning, kursing i regi av Statoil, mentoring, og andre samlinger.

Slagord: Lær å lede - Gjør en forskjell - Vær en rollemodell

OPPTAKSKRAV

- Master- eller doktorgrad innen realfagene (må være ferdig senest vårsemesteret 2019)

- Gode akademiske resultater

- Nyutdannet - maks 1 års arbeidserfaring (noe skjønn utvises)

- Flytende i norsk og engelsk

- Oppfylle fagkravene til PPU i naturfag og/eller matematikk

Les mer på vår hjemmeside: www.teachfirstnorway.no

---

RELEX Solutions AS

Transport og logistikk, IT, Konsulent og rådgivning

Attending:

- KarriereKvelden
- Internship presentations

RELEX Solutions is dedicated to helping retail businesses improve their competitiveness through localized assortments, profitable use of retail space, accurate forecasting and replenishment, and optimized workforce planning. Our SaaS solutions deliver quick return on investment and can be used independently or jointly for unified retail planning, enabling cross-functional optimization of retail's core processes: merchandising, supply chain and store operations.

---

KPMG

Bank og finans, IT, Konsulent og rådgivning



KPMG is a global network of independent member firms offering audit, tax and advisory services. The firms work closely with clients, helping them to mitigate risks and grasp opportunities.

Member firms' clients include business corporations, governments and public sector agencies and not-for-profit organizations. They look to KPMG for a consistent standard of service based on high order professional capabilities, industry insight and local knowledge.

KPMG member firms can be found in 154 countries and territories. Collectively they employ 200,000 people across a range of disciplines.

Sustaining and enhancing the quality of this professional workforce is KPMG's primary objective. Wherever our firms operate, we want them to be no less than the professional employers of choice.

---

Deloitte AS

Bygg, Eiendom, Industri og produksjon, Energi, Petroleum, Maritim og offshore, Shipping, Transport og logistikk, Bank og finans, Forsikring, Helse, IT, Telekom, Konsulent og rådgivning, Media, Innovasjon, Offentlig administrasjon, Utdanning, Humanitært arbeid

Attending:

- KarriereKvelden
- Internship presentations

Deloitte has more than 263,900 professionals at member firms delivering services in audit & assurance, tax, consulting, financial advisory, risk advisory, and related services in more than 150 countries and territories. For us, good isn't good enough. We aim to be the best at all that we do—to help clients realize their ambitions; to make a positive difference in society; and to maximize the success of our people. This drive fuels the commitment and humanity that run deep through our every action.

---

EY

Konsulent og rådgivning

Attending:

- KarriereKvelden
- Internship presentations

EY offers professional services to companies around the world, using new technology to help with clients' biggest challenges. Our projects, clients and colleagues come from all over the world and from all industries, and our extensive service offer means we can offer you diverse career and learning opportunities. We work across four service lines: Assurance, Advisory, Tax and Law and Transactions, advising many of the leading companies on the issues today that are shaping the world tomorrow. Our employees are our most important asset and we believe that diversity makes us stronger. Even though we work in teams, individual development is the core of our culture. From global mobility to innovative education - we offer opportunities to improve your professional and personal skills in a motivating environment.

---

Norconsult

Bygg, Eiendom, Industri og produksjon, Energi, Transport og logistikk, IT, Konsulent og rådgivning, Innovasjon

Norconsult is Norway's largest and one of the Nordic region's leading interdisciplinary consultancy firms, with activities spanning five continents. We offer services in regional planning, project design and architecture. We are engaged in all aspects of development, from initial concepts to master plans, engineering and operational support.

---

Cognite

IT



Cognite is a young, talented, fast-growing software company building the world's best industrial brain: The Cognite Data Platform (CDP). The CDP uses cognitive computing to ingest, process and interact based on huge amounts of industrial data. We're a Scandinavian company with global reach!

---

Arctic Securities AS

Bank og finans



The Arctic Group is an independent provider of financial services with more than 200 employees and offices in Oslo, Stockholm, Houston, Rio de Janeiro and New York. Arctic Securities AS is a leading full service investment bank with a Norwegian heritage and an expanding international footprint.

---

Metier OEC

Konsulent og rådgivning



Metier OEC provide project assessment, planning and project management expertise. These services are provided across a broad range of industry sectors and projects and include capability in early phase project assessment plus implementation and commissioning phases.

---

BearingPoint

IT, Konsulent og rådgivning



BearingPoint is an international consultancy with over 4000 employees globally. In Norway, we have around 100 employees, located at Tjuvholmen in Oslo. We have an energetic, down to earth and inclusive culture, and as an employee at BearingPoint you will have great opportunities to influence and shape your workplace. We give our employees freedom to achieve, and empower them to succeed.

We offer management- and technology consulting, and work with a range of well-known companies across different industries. Our aim is to create lasting and measurable results, together with our clients. At BearingPoint, you will become part of a unique culture with competent and down to earth colleagues with varied professional backgrounds and a distinct team spirit.

More information about BearingPoint and our job openings can be found at bearingpoint.no/careers.

---

Hydro

Industri og produksjon, Energi

Attending:

- KarriereKvelden
- Internship presentations

Hydro is a fully integrated aluminium company with 35,000 employees in 40 countries on all continents, combining local expertise, worldwide reach and unmatched capabilities in R&D. In addition to production of primary aluminium, rolled and extruded products and recycling, Hydro also extracts bauxite, refines alumina and generates energy to be the only 360° company of the global aluminium industry. Hydro is present within all market segments for aluminium, with sales and trading activities throughout the value chain serving more than 30,000 customers. Based in Norway and rooted in more than a century of experience in renewable energy, technology and innovation, Hydro is committed to strengthening the viability of its customers and communities, shaping a sustainable future through innovative aluminium solutions.

---

QVARTZ

Konsulent og rådgivning

Attending:

- KarriereKvelden
- Internship presentations

QVARTZ is a management consulting company with a Nordic heritage and a global reach. Our civilisation currently counts more than 330 passionate people – all with different backgrounds, but with a common goal to influence the management consulting industry at large, our clients, and not least where we are heading as a company. From our offices in Oslo, Copenhagen, Stockholm, Hamburg, New York, Singapore and Amsterdam, we follow our clients all over the world.

---

If

Forsikring

Attending:

- KarriereKvelden
- Internship presentations

If insures all that is valuable in life: people, animals, homes, cars and more. We also help companies to ensure that they are in business as usual even if they suffer a claim. Thanks to 6 800 skilled employees, our 3.6 million customers in the Nordic and Baltic region have the right coverage and can feel confident that they will get the help they need – if something should happen.

---

Acando

IT, Konsulent og rådgivning

Technology drives change, but it's the end-users' will and ability to use it that creates true value. Combining deep technical knowledge with an understanding of human behavior, we innovate, streamline and mobilize organizations to achieve sustainable change.

We are approximately 2000 employees in five countries and we're particularly proud that our clients rank us highly when it comes to personal commitment and the ability to cooperate with their organization – that's how we make change happen.

---

Norsk Regnesentral

Konsulent og rådgivning, Innovasjon



Norwegian Computing Center (NR) is a Norwegian research institute in statistical modelling, machine learning and image analysis. NR has more than 40 years of experience in analyzing, modelling and finding patterns in large and small, structured and unstructured datasets. More than 50 researchers work at NR with statistical modelling and machine learning within different areas: finance, health, energy markets, climate, petroleum, geology, marine resources, transport and Big Data. With us you get to apply your knowledge directly and develop applied methods. We cover a wide variety of methods and projects.

---

mnemonic as

IT, Konsulent og rådgivning

Om mnemonic

mnemonic hjelper virksomheter med å administrere og håndtere sine sikkerhetsrisikoer, beskytte sine data og forsvare seg mot trusler fra Internett.

Vårt ekspertteam av sikkerhetskonsulenter, produktspesialister, trusseletterforskere, team av hendelseshåndterere og etiske hackere, kombinert med vår Argus sikkerhetsplattform sikrer at vi ligger i forkant av avanserte angrep fra Internett og beskytter våre kunder fra nye trusler.

Gartner framhever mnemonic som en leverandør av Managed Security Services, og særlig trusseletterretning og tjenester for deteksjon av avanserte målrettede angrep. Vi er en av de største IT-sikkerhetstjenesteleverandøren i Europa, den foretrukne sikkerhetspartner av regionens største selskaper og en betrodd kilde til Europol og andre politimyndigheter globalt av informasjon fra vårt trusseletterretningsarbeid.

Med våre innovative og smarte løsninger, 150+ sikkerhetseksperter og partnerskap med ledende sikkerhetsleverandører, gjør mnemonic det mulig for bedrifter å forbli sikret, og å overholde sine egne og eksterne sikkerhetskrav samtidig som de reduserer kostnadene

---

AF Gruppen Norge ASA

Bygg, Eiendom, Energi, Maritim og offshore



AF Gruppen is a leading contracting and industrial group. The purpose of our business is to create value for our customers, owners, employees and society at large. We are proud of our good financial results, but every bit as important are the non-financial values that we create every day.

Our business evolves within Civil Engineering, building, Property, Decommitioning, Environment and Energy

We cultivate curiosity because we know that those who ask new questions usually find new answers. We are innovative and we create value by thinking differently and challenging established truths. At AF, you have the chance to solve complex challenges.

---

The Boston Consulting ...

Konsulent og rådgivning



The Boston Consulting Group (BCG) is a global management consulting firm, and the world's leading adviser on business strategy. We partner with our clients to solve the hardest problems challenging their businesses.

At the core of our business and our organization is close collaboration—among our employees at all levels and with our clients. Working together, our people continually challenge themselves and their colleagues to develop and implement innovative new approaches. Working at BCG will help you develop the skills and confidence you need in a supportive environment that respects the views of every individual. Hands-on learning, support from your team, and innovative training programs will allow for a smooth transition from the classroom to the real world of business.

---

Asplan Viak AS

Bygg, Energi, Konsulent og rådgivning

The Group has more than 50 years of experience in consultancy work. It is one of Norway's leading firms in the fields of social, economic and physical planning, municipal and transport engineering. The Group merges as a strategic partner to public and private principals in matters related to the utilizations and maintenance of physical and human resources.

Asplan Viak's philosophy is based on a multidisciplinary approach to planning and our staff therefore has professional qualifications in a wide range of disciplines. Due to their versatile backgrounds our personnel cover most areas within current physical, economic and social planning and development. On large or complex tasks the Group's various companies combine their resources in order to provide the most proficient teams.

Asplan Viak AS which is fully owned by a foundation, has 31 offices in Norway, whereof 5 larger region offices in Oslo/Sandvika, Bergen, Stavanger, Arendal and Trondheim.

---

Sopra Steria

IT, Konsulent og rådgivning

Attending:

- KarriereKvelden
- Internship presentations

Sopra Steria, a European leader in digital transformation, provides one of the most comprehensive portfolios of end-to-end service offerings on the market: consulting, systems integration, software development, infrastructure management and business process services.

Sopra Steria is trusted by leading private and public-sector organisations to deliver successful transformation programmes that address their most complex and critical business challenges. Combining high quality and performance services, added value and innovation, Sopra Steria enables its clients to make the best use of digital technology.

With nearly 42,000 employees in more than 20 countries, Sopra Steria generated revenue of €3.8 billion in 2017.

---

Arkwright Consulting

Konsulent og rådgivning

Attending:

- KarriereKvelden
- Internship presentations

Arkwright is a Northern European strategy advisory firm with about 80 professionals and partners. We work closely with the top management of leading companies to solve complex challenges, and to conceive and implement strategies. Our approach is tailored and based on in-depth understanding of long term value creation. We let people run as fast as they can and hire people with a quick mind and a great attitude.

In 2017 we launched the incubator Arkwright X where we seek to combine our knowledge and competencies with the know-how and expertise from seasoned entrepreneurs and founders. The ambition is to build a bridge between start-ups and established companies enabling both sides to grow and excel.

---